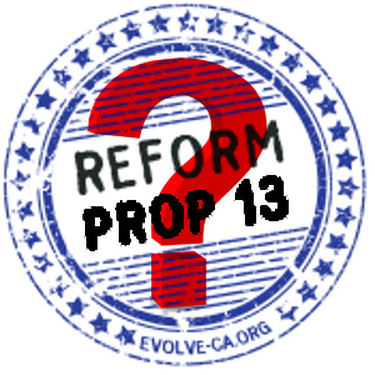 In spite of healthy property-tax increases on every property sold these days, the attack on Prop 13 continues.  If we have such a problem with affordable housing, can we re-purpose or sell old government properties and use them instead? H/T daytrip:
http://www.ocregister.com/articles/prop-747850-housing-property.html
A state policy expert offered an unexpected solution to California's housing affordability crisis: Amend Prop. 13.
Chris Hoene, executive director of the California Budget and Policy Center in Sacramento, said at a California Association of Realtors conference in Los Angeles Tuesday that local governments need to boost local property taxes to gain flexibility to address housing costs in their areas.
Because of Prop. 13, the voter-backed measure that limits tax hikes on properties until they're sold, local governments have to raise money from development fees, which discourages homebuilding, Hoene said.
Prop. 13 also limits the local government's ability to finance affordable housing projects while discouraging existing homeowners from making improvements such as building more units on their properties, he said.
Without saying specifically how to change the property tax measure, Hoene nonetheless said it needs to be addressed to increase local revenue.
"The obvious place to do something is on the property tax," Hoene said. " … It doesn't mean that Prop. 13 isn't the third rail of politics. It still can be the third rail of politics. But it doesn't make sense for people to scream and yell about an affordability crisis and not take on the single biggest financing mechanism problem in the state."