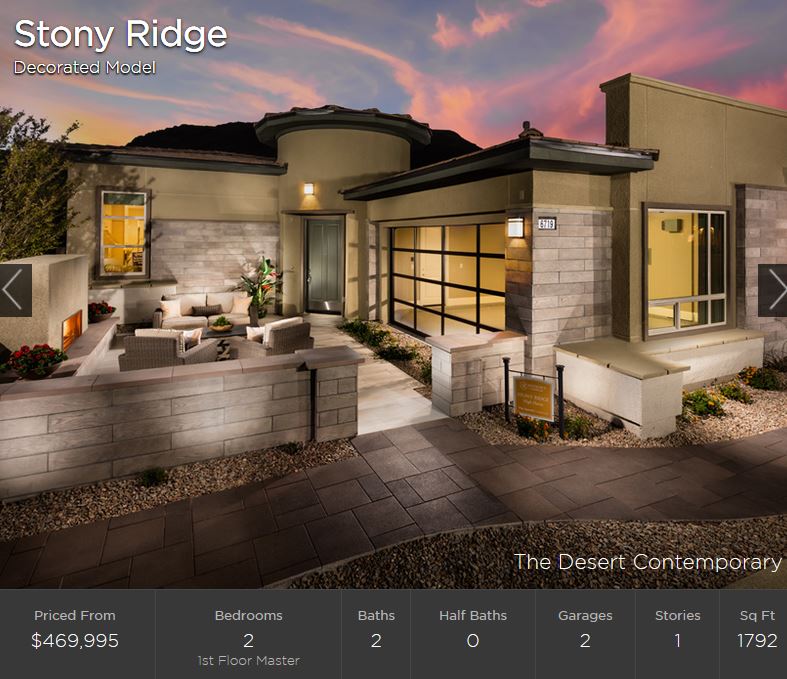 What could really boost the market further would be if we had more new or newer single-story homes for sale.  Baby-boomers would be much more likely to ditch the older two-story family estates and glide into a ready-set single story home – if there was just an easy exit.
If you wanted a new house under $500,000, how about Las Vegas? The home above is in Summerlin, and I've been there.  It is a great alternative for those who don't mind the heat!
Or if you insist on San Diego County, but might go to the outskirts?
Here are one-story new-home options for you locally:


Plus, this is the Pardee tract they sold off to Toll: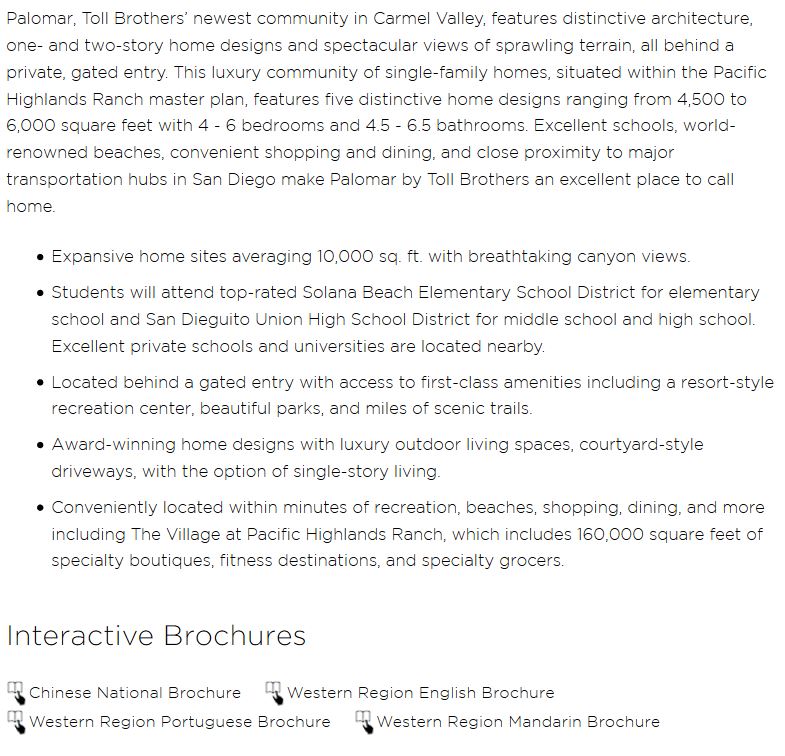 True, in order to downsize, most sellers need to leave town, but at least there are some new-home options to consider nearby.
The folks at the 55-and-over Auberge near Santaluz just wrapped up sales of their brand-new one-story homes, and it would be a good place to look for resales.  Here is a tour of the Plan 3 model, which one of my buyers purchased:
Save