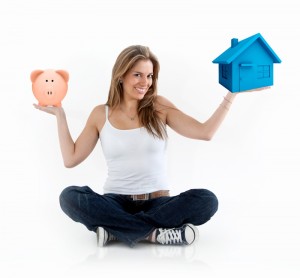 A twitter guy wants a yes or no answer to whether it's a good time to buy.
Good time to buy? @Bubbleinfo says YES https://t.co/zFMtxTyyTo; On opposing side, @thefredglick says NO! https://t.co/t5DSOGajA1 #RealEstate

— Bill Wendel (@RealEstateCafe) April 6, 2016
He claimed that I said Yes, because of my post about it being a great time to buy if you're selling a cheaper home and buying a more-expensive home. It's because the higher you go price-wise, the colder the market gets.  Fred said it is a good time to buy as long as you don't plan to move in the next five years.
It's a question that deserves a full answer, not just yes or no.
The most common blog chatter is that history always repeats itself, and it will just be a matter of time before this cycle runs out.
The economic cycle will sputter again, but the housing market is different now.
Why?
Because distressed sales are well-managed. 
The California Homeowner Bill of Rights mandates that loan modifications be dangled in front of anyone in trouble.  The foreclosure process gets drawn out for months and years so we'll never see a flood of trustee sales again.
As a result, making your mortgage payments has become optional.
If we have another economic downturn where homeowners can't pay, then the government will insist that lenders give them a break.  The cast was set in the last crisis – the government will create bailout programs that allow everyone to kick the can down the road.
With distressed sales few and far between, the vast majority of home sales will be elective.  Sellers with the mantra – "I don't have to sell, I'm in no hurry, and I'm not going to give it away!"
Prices will maintain a tight range of +/-5%, because the minute a seller thinks he is being forced to 'give it away', he will object.  Different neighborhoods will have periods of stall-out, where few or no buyers will pay what sellers want, and real estate loitering will be common.
But days of drastic price dips are gone.
The other buffers to a housing downturn include reverse mortgages, rampant flipper business, and baby-boomer estate distributions.
If today's buyers have assurances of pricing protection, is it a good time to buy? Well, yes, if that's all that matters.
~~~~~~~~~~~~~~~~~~~~~~~~~~~~~~~~~~~~~~~~~~~~
But for most, it is a terrible time to be a buyer, which is different.
If you are on the low-end of your market, you can forget about buying your "dream house".  The competition is fierce, and compromise required – if you can even get your hands on something.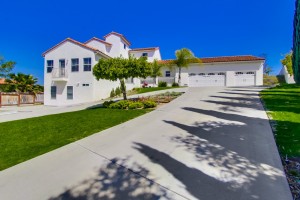 My listing at 2022 Cherokee in Escondido – the one priced at $549,000?  We had six offers, and four of them were all-cash.  All were at list price or higher.
It was viewed 3,198 times on Zillow since Friday, and I received 100+ phone calls and texts from agents.  I had over 200 people visit the open house on Sunday, and it was probably shown at least 50 times between Monday and Wednesday.
http://www.zillow.com/homes/2022-cherokee,-escondido_rb/
Almost all of the lookers didn't offer, so they will be competing against each other on the next one – literally hundreds of buyers floating from new listing to new listing, hoping for a miracle.
Was it a giveaway?  Agent comments included, "Price was fair and reasonable', and 'The defects were properly discounted' (defects included no direct access from house to backyard, master suite downstairs and kids' bedrooms up, and it backs to the I-15 freeway – the rear fence was the CalTrans chainlink).
Buyers have to endure bidding wars on anything decent, no rules about how to win, and shady realtor tricks that seem to favor insiders.  Buyers are quick to jump to that conclusion, but it is more due to a realtor's incompetence that bidding wars are vague and hard to win.
If you can get a house into escrow, it almost always happens that it's condition is worse than imagined.  But sellers are in the driver's seat, and do little or nothing to assist. Buyers usually end up feeling like they are buying an over-priced turd.
But it will probably be your turd forever!