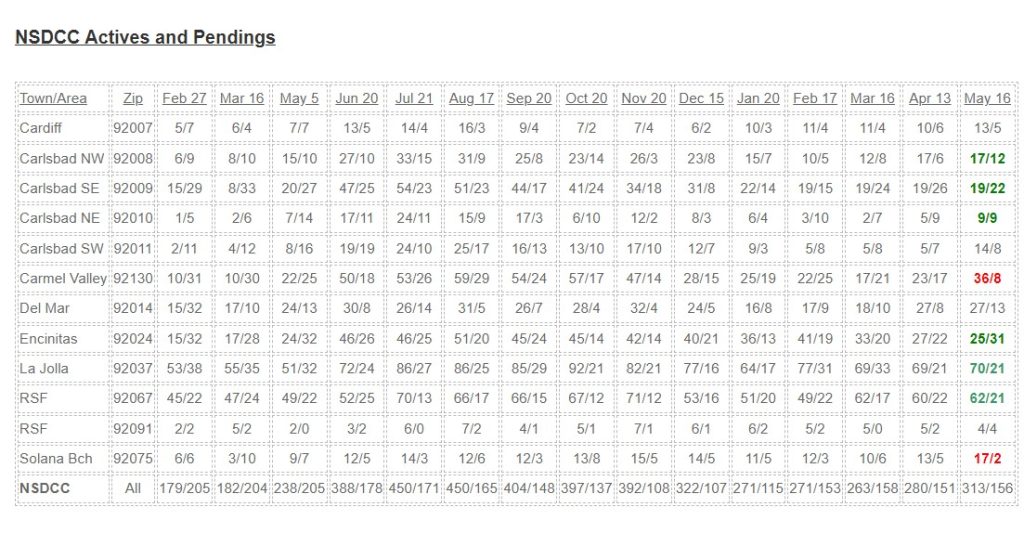 Here's another example of how the frenzy has taken a different path in each area.
Carlsbad, Encinitas, La Jolla and Rancho Santa Fe are rolling along with about the same or more pendings than last month – which should have been the peak – but the wheels have come off the wagon in Carmel Valley. There hasn't been single-digit pendings in the 92130 since we started checking this two years ago! But there are homes for sale, which must mean the prices need some adjustment.
In 2020, there were 400+ pendings from June 22nd to Nov. 30th – with a peak of 491 pendings on Sept. 7.