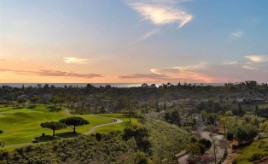 This Encinitas Ranch home was listed for $3,499,000 on March 29th – which was the week rates started going up – and had no price reductions. After 112 days on the open market, they found a buyer who closed in less than 30 days (Sept.12th) for $3,390,000 cash, which was 3% under the list price.
The buyer's dilemma: If you are like most buyers, you are turned off by at least 90% of the inventory.
There are probably only one or two listings per month that are nice enough to capture your interest – can you stay passionate in your pursuit? Will you review every auto-notification of a new listing with the likelihood of 85% to 95% of them have no chance of being a possibility for you?
For some, and perhaps for many, it will be easier to just pay within 3% of the list price for a stale old listing. Buy the house and get settled. Pour another 5% to 10% into it during the first year to make it your own.
It's just money.