The latest Zillow 1-Year Forecasted Values are still expecting a fairly strong appreciation rate over the next year – these estimates are the same or higher than last month! I can see a path to how this could happen.
The Spring Selling Season gets frenzied up for 3-4 months where buyers and sellers all jump in at the same time, and then the market goes flat for the rest of the year…..kinda like this year!
NW Carlsbad, 92008: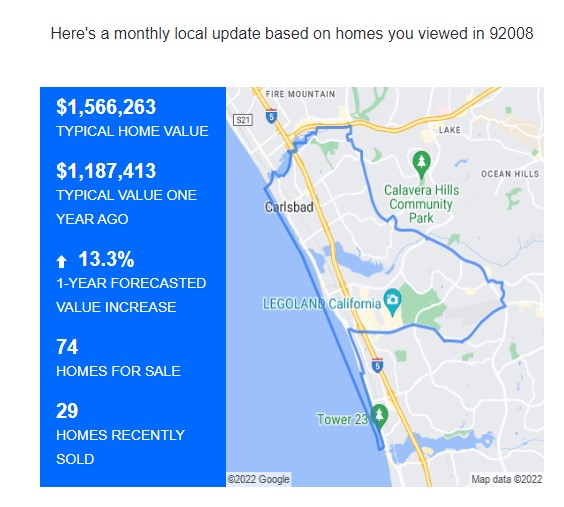 SE Carlsbad, 92009: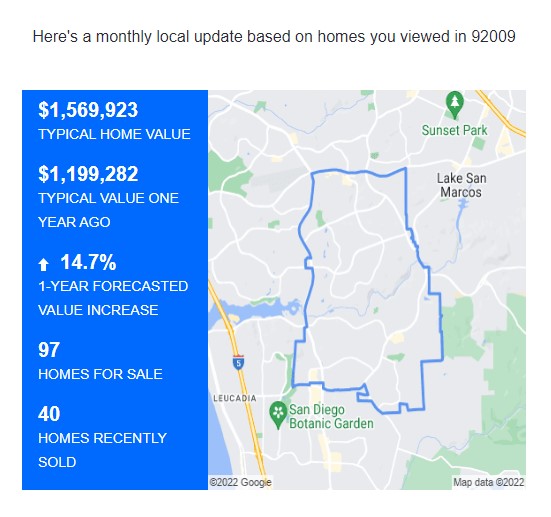 NE Carlsbad, 92010: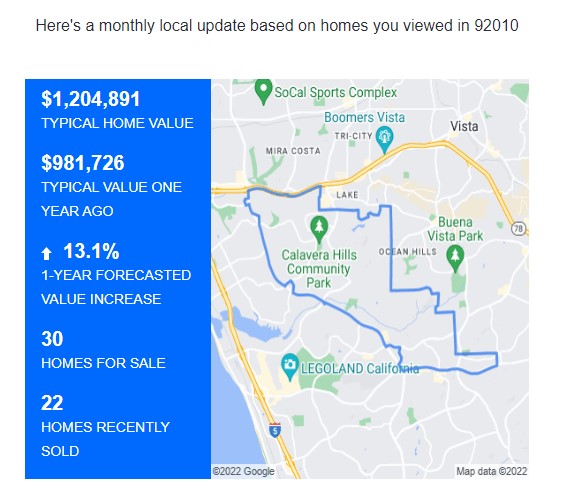 SW Carlsbad, 92011: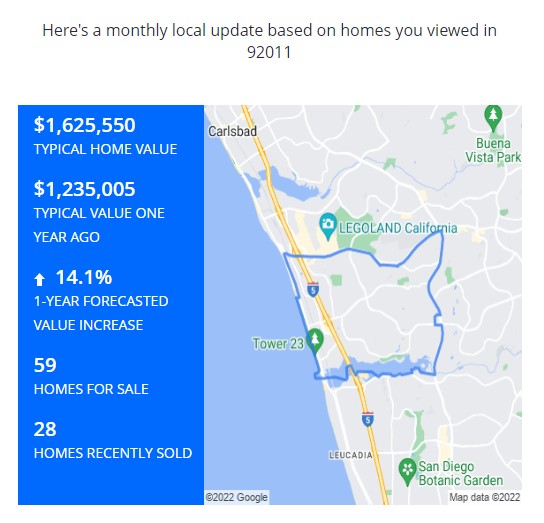 Carmel Valley, 92130: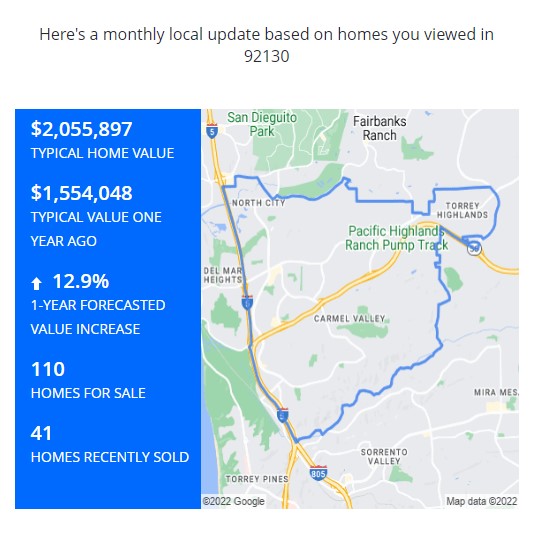 Del Mar, 92014: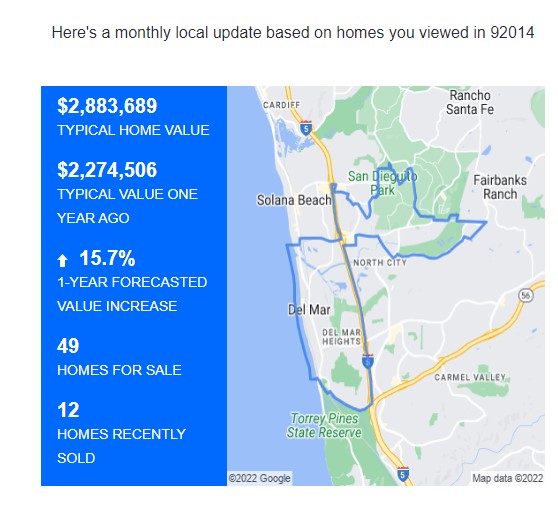 Encinitas, 92024: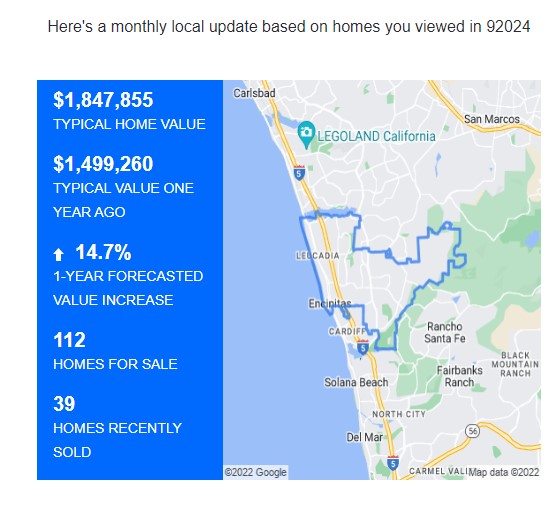 La Jolla:

Rancho Santa Fe, 92067: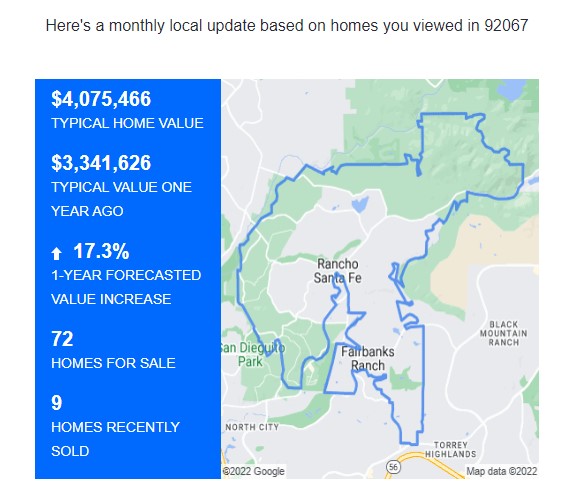 They do have website-viewer data that nobody else has, and hopefully they are using it to track the activity and make predictions.