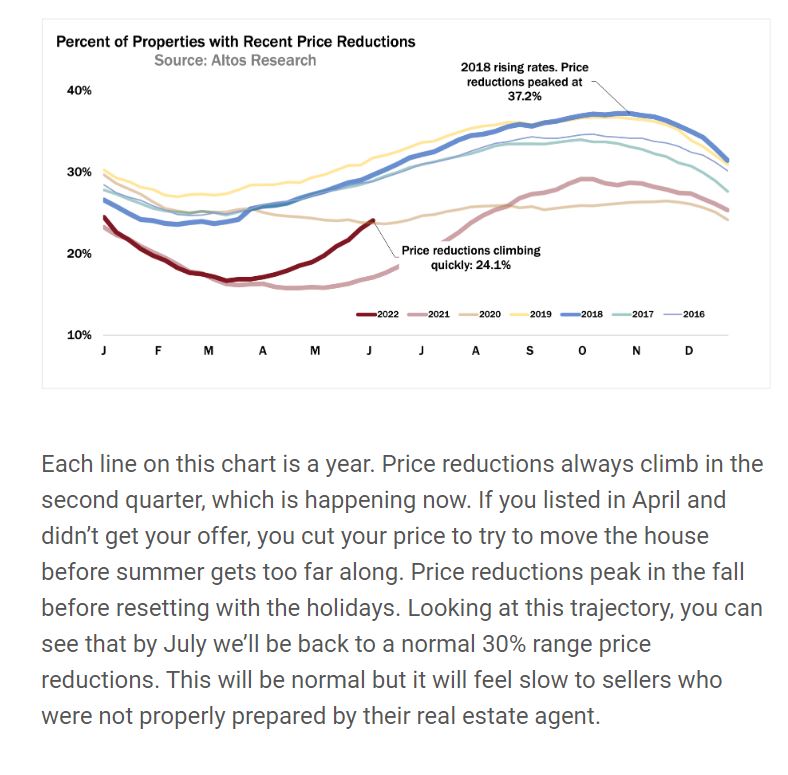 The frenzy wasn't going to last forever.
Coming off the initial covid months, everyone thought the red-hot market was an acceptable reaction to the way our world had changed.  But it's gone too far, and somebody had to do something – and the Fed is going to do it again tomorrow, which will continue the rise in mortgage rates.
It means sales are going to tumble, which is nothing we can't handle.
Here's how it looks so far:
NSDCC June Sales
2017: 360
2018: 299
2019: 282
2020: 274
2021: 357
2022: 61
Currently there are 198 homes in escrow, and 68 of those were marked pending this month.
Of those that went pending prior to June 1st, let's guess that 100 of them will close in June – and there might be a few others that are just coming together this week with a quick close date in June too.
It will make for around 180-200 NSDCC sales this month!  It's quite a bit lower than usual, but we'll survive.
We'll have more unsold listings, longer market times, price reductions, and fewer sales – it's all part of the recalibration!  Additional price reductions are an unreliable indicator because you don't know how crazy the recent list prices were in the beginning, and they have never been so optimistic, even for the frenzy.
The closed-sales pricing will be the last thing to change, if at all.
I'm sticking with my +/- 5% for NSDCC pricing here in Plateau City.