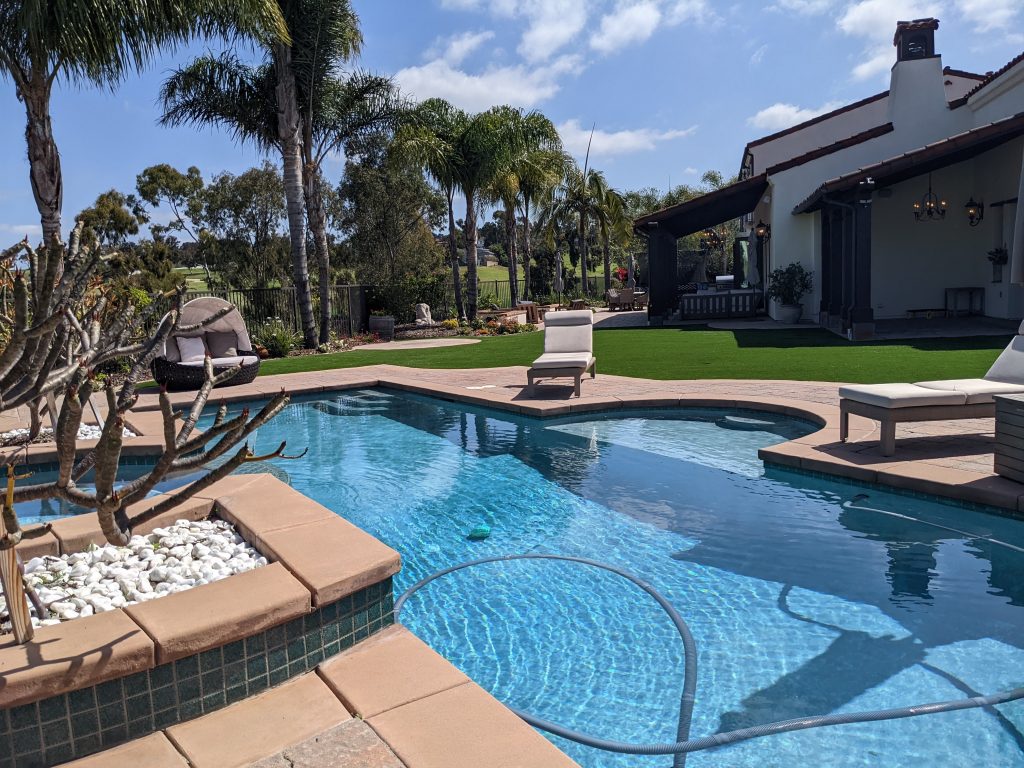 This is the only other sale located on the Encinitas Ranch golf course that might be considered a comparable sale, but it's a completely different offering.  The house has 5,200sf with pool on a half-acre lot – with no threat of golf balls hitting you while in the backyard.
My buyers thought the price – which was more than a million dollars higher than my sale – was aggressive and not worth it. But as we have seen throughout the coastal region, a cash buyer stepped up and paid the full $4,785,000 price for it seven days after the listing was refreshed:
It closed escrow yesterday, so it's doubtful that Zillow – or any buyers – would use it when evaluating homes in regular Encinitas Ranch. But if they did, they would be radically over-valuing the more standard tract houses there!
https://www.compass.com/listing/1202-via-zamia-encinitas-ca-92024/1012366247845475561/