I mentioned the strategy we employed on Avenida Sierra.
After a low-priced new listing came on the market at $1,350,000 the day before we were going to launch, we lowered our list price from $1,595,000 to $1,395,000 to ensure that we were as attractive as any of the six competing listings (four of which had hit the market in the previous week).
Because the $1,350,000 was only seven doors up the street, we had to go head-to-head. You can't just shrug it off – if we would have launched at $1,595,000, all we would have done is help them sell!
How did it turn out?
We received multiple offers, and I ran our sales price up to $1,550,000!
It is easier to go up on price, than down!
We are the only listing that has been marked pending too: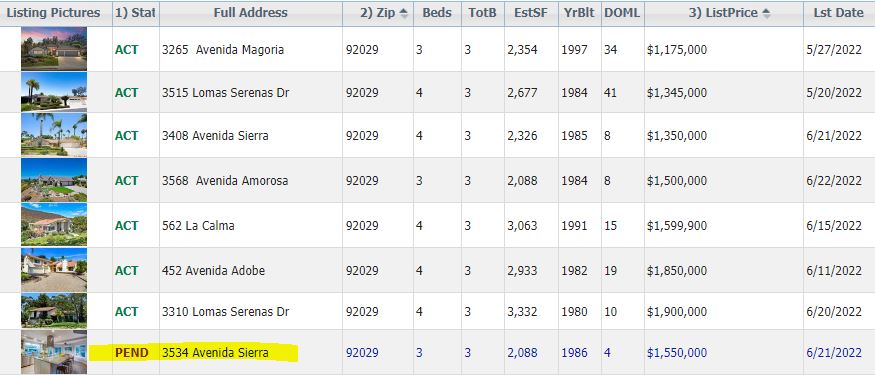 I raised the list price to reflect the sales price, and send a message to others that more is possible!