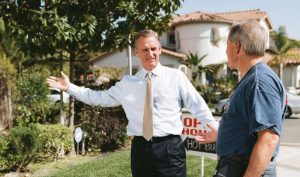 The Other Bob (TOB) suggested a blog post where he and others could ask questions.
Let's do it!
Leave your questions in the comment section, and I'll do my best to answer promptly. The comment section is moderated, so you will see your comment once I have a chance to review and approve.
We are busy launching my best listing of all-time today, so it promises to be the biggest day in the nearly seventeen years of Bubbleinfo.com history!
For those who would like to review the history of this blog, the 10,094 posts are poorly organized here. You'll see that I went back to the first three years and marked nearly every blog post as private (868 posts). Hopefully, the whole history will be re-visited, organized, and turned into an action thriller some day: