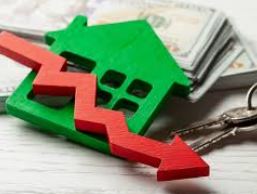 Imagine the pricing quagmire we are in.
The homes on the market today were priced according to comps from 1-4 months ago, which were the craziest-priced sales in the history of real estate.
To make matters worse, sellers are naturally drawn to the highest-priced sales – and today that means the ones that closed for hundreds of thousands above the list price. But there was probably only one buyer crazy enough to pay that price.
Then rates go up to the mid-5s, which to buyers feel like double what they were.
But the sellers have committed to their list price, and their ego is laid out bare for all to see – friends, family, neighbors – all are watching and waiting to see if another house is going to sell for an insanely high price.
What happens if it doesn't sell right away?
The sellers have to be motivated enough about moving that they will address the results.  Many have been on the market for weeks without selling – and have they even received an offer yet?
They didn't get this far in life without being smart enough to know that something different is needed.  But there are only three choices:
Cut the price.
Wait it out at this price.
Cancel the listing.
That's it, those are the choices.
Most will add a fourth choice – it's my agent's fault! If my agent would only advertise more, and do more open houses, and well, heck, do whatever agents are supposed to do to sell my house for my price, then it would sell! But you can spend a million dollars on advertising, and it still won't sell if the price isn't right.
This is why the market won't adjust for a long time. The gap between those crazy comps from yesteryear and what more rational buyers will pay today has never been so wide.  It's probably not 5% or 10% either.
The craziest buyers have already purchased, and left us with unattainable comps. The only question is whether there are any somewhat-crazy buyers left, or if it's just the rational buyers.
Tip: Throw out all the sales prices of the comparable homes that have sold nearby, and just use their list prices. Those list prices were probably rooted in reality (hopefully), and then in all the commotion, one of the craziest buyers radically overpaid just to win the house. Their purchase price is unlikely to be achieved again, at least for the foreseeable future, but those list prices should be a good starting point.