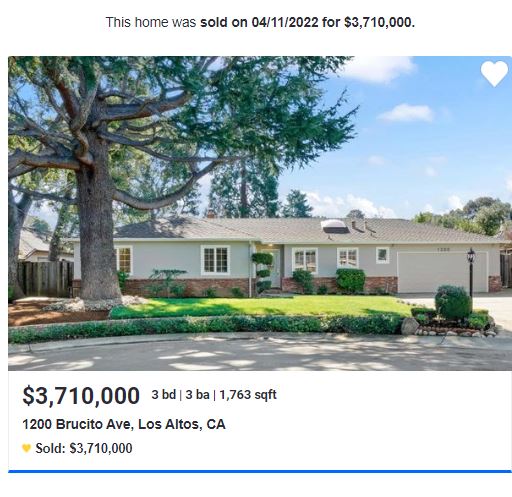 Sally's former home in Los Altos closed yesterday for what seems to be the obligatory $500,000 over the list price (LP was $3,195,000):
https://www.zillow.com/homedetails/1200-Brucito-Ave-Los-Altos-CA-94024/19620416_zpid/
The bump over the list price is so customary in the local area that the zestimate was raised by $763,480 about the time it was marked pending – the algorithms already had the expected increase baked in!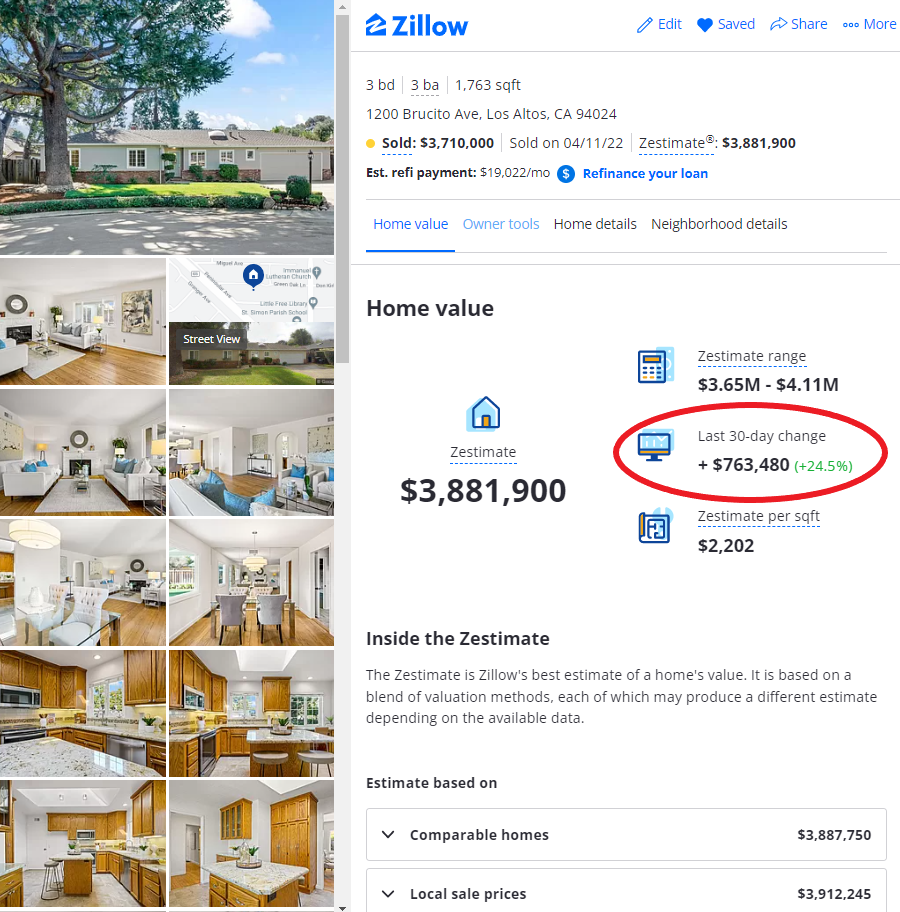 They are enjoying The 2022 Lucky Windfall of the First Quarter, and we'll see how well it holds up. But as long as home sales in the Bay Area keep selling for much-higher pricing than in San Diego, one of our main feeder areas will keep sending happy buyers our way!
The list prices mentioned here all say that they sold for 100% of the LP, but it's a typo – they all sold for well over. For example, Patrick Way sold for $1.1 million over, and William Henry sold for $800,000 over list: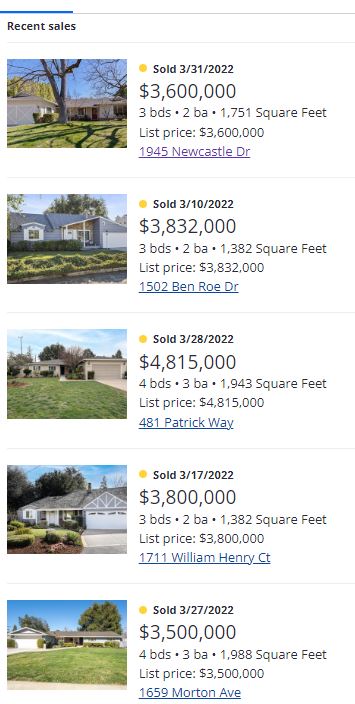 Paying ~$2,000/sf for modest homes in Los Altos has been fairly routine lately!
Hopefully, those sellers keep coming our way. Even if their market were to dip 10% to 20% from these dizzy heights, they will still love what they can buy here for the money.