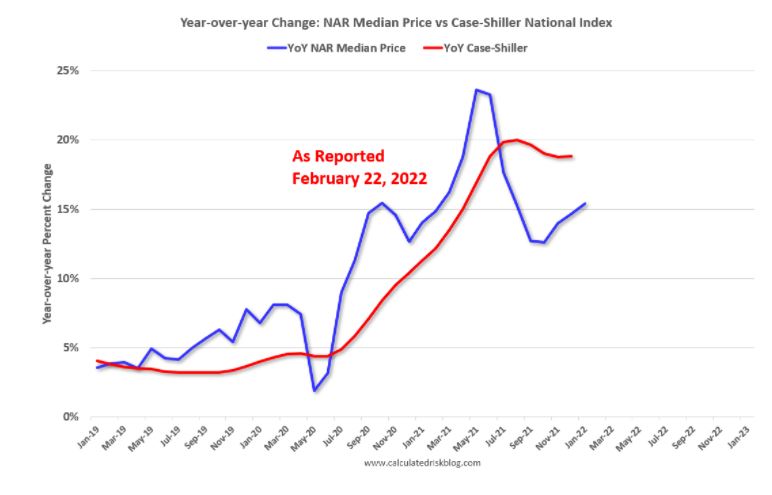 Yesterday Bill talked about how the median home prices have picked up:
https://calculatedrisk.substack.com/p/median-vs-repeat-sales-index-house-198
~~~~~~~~~~~~~~~~~~~~~~~~~~~~~~~~~~~~~~~~~~~~~~~~~~~~~~~~~~~~~~~~~
Zillow has also done a reversal on where they think home prices are going.
After forecasting three months in a row that homes in our local zip codes would be rising around 20% in 2022, their most recent guesses dropped to around +16% here:
https://www.bubbleinfo.com/2022/02/07/zillow-way-off/
They have been sending me their forecasts one by one over a couple of weeks.  Here are their forecasts I've received at the end of February for our local areas (more to come):
NW Carlsbad, 92008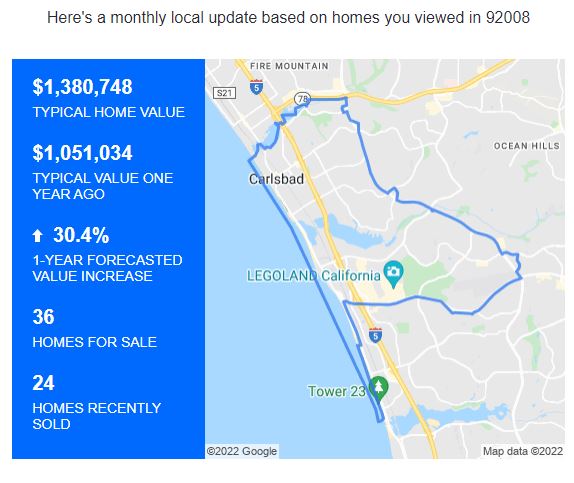 SE Carlsbad, 92009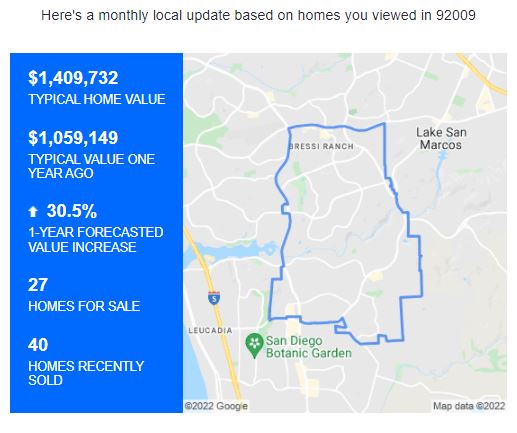 NE Carlsbad, 92010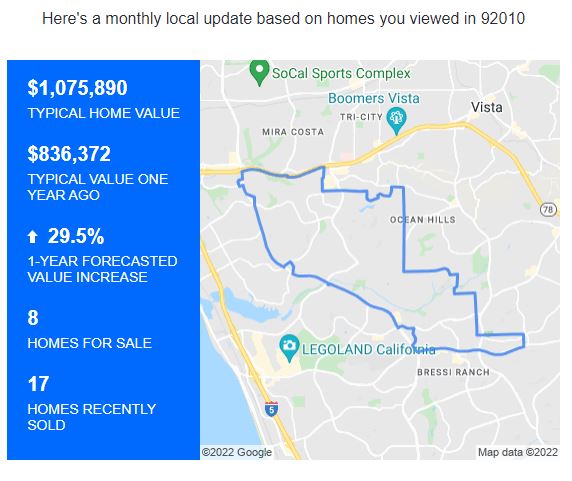 Carmel Valley 92130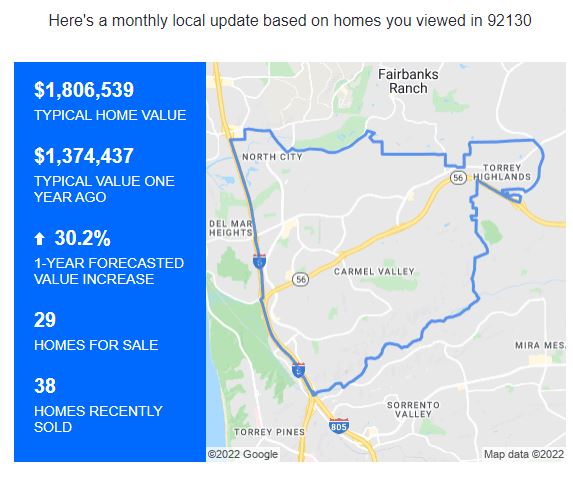 Del Mar, 92014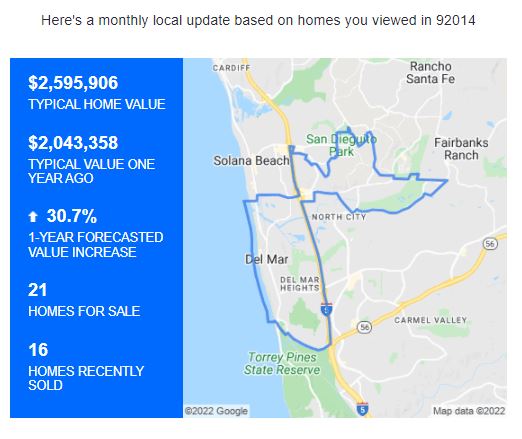 Encinitas, 92024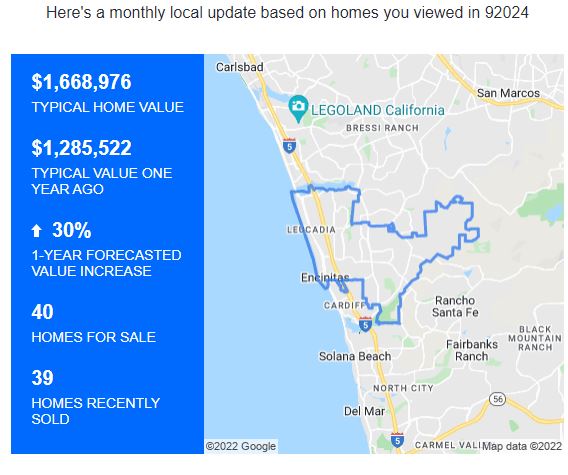 La Jolla, 92037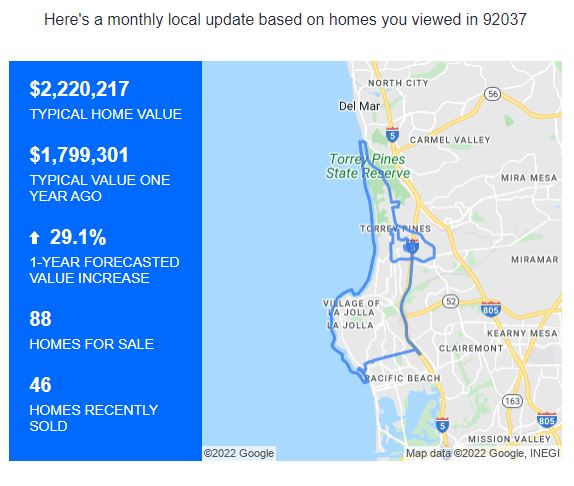 Rancho Santa Fe, 92067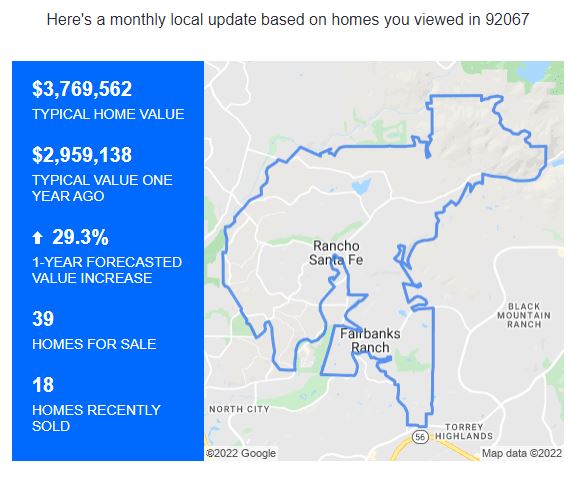 West RB, 92127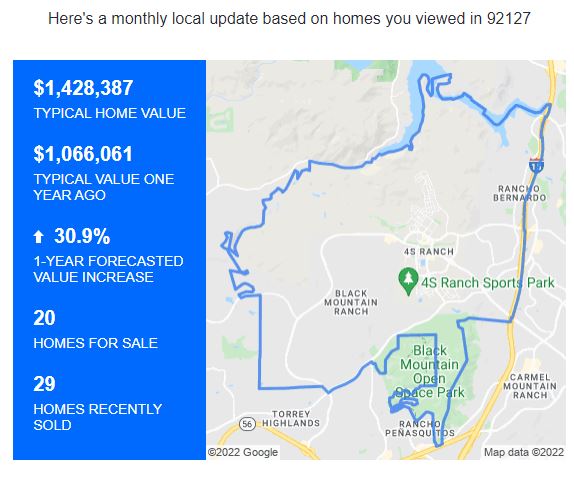 Can we do +30% two years in a row?  Or is Zillow off their rocker?
They do have something that none of the ivory-tower economists have – the real estate viewer data.