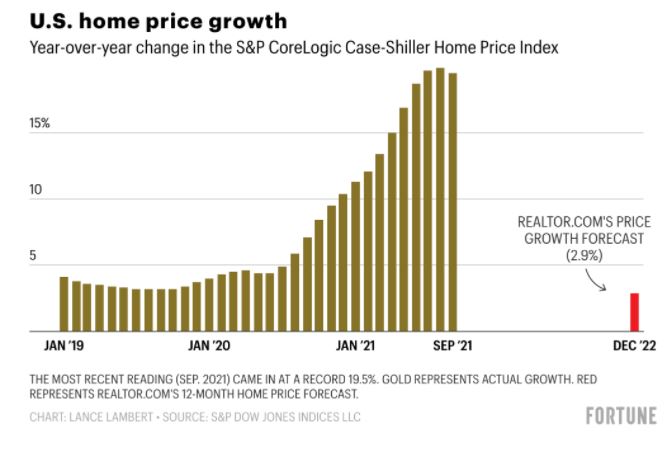 The folks at realtor.com think the San Diego-Carlsbad market will appreciate 4.8% next year.  We'll do that much in the first quarter!  They expect inventory to rebound, and our sales to increase 0.2%.
The run on home prices is almost over.
At least that's what economists at Realtor.com are projecting.
The real estate listing site, which is owned by News Corp, forecasts median existing home sales prices will rise 2.9% over the coming 12 months.
That would mark a substantial slowdown from the S&P CoreLogic Case-Shiller index's latest reading of year-over-year U.S. home price growth (up 19.5% between September 2020 and the same month this year). If Realtor.com's projection comes to fruition, it would also be the slowest 12-month rate of price growth since 2012.
No, this wouldn't be a housing correction or crash. However, slower price growth would provide buyers a bit of breathing room. Less bidding. More time to search for homes. And maybe even a chance for some buyers to finally save up for a down payment.
"After years of declining, the inventory of homes for sale is finally expected to rebound from all-time lows…Homebuyers will have a better chance to find a home in 2022, but fierce competition and affordability continue to be a challenge," wrote Realtor.com researchers in their outlook.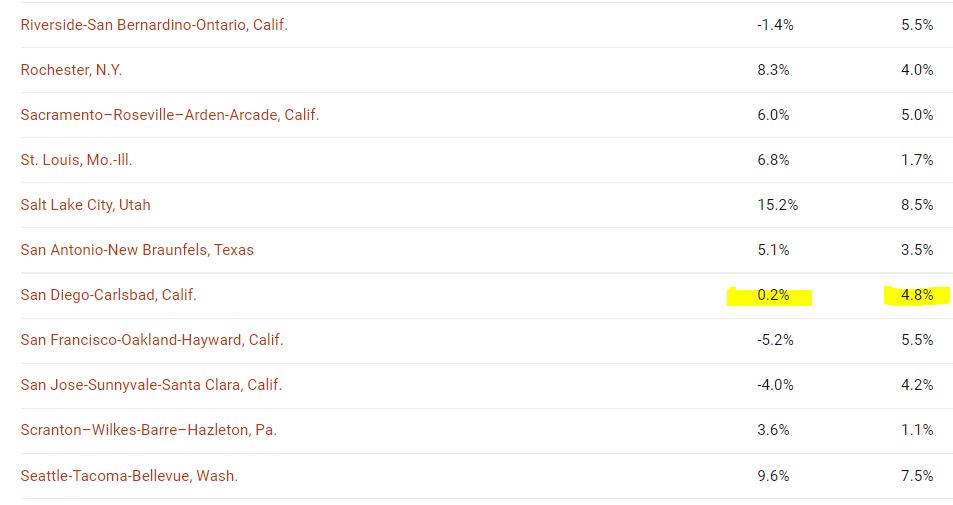 Their survey indicated that more people are planning to sell, so that's good – though our coastal region is dominated by baby boomers, so we might not be as lucky as others: