We did get to spend the Thanksgiving weekend in Manhattan with Kayla. She cooked a good old-fashioned turkey dinner at home on Thursday, and the next day we visited the new tourist attraction on 42nd Street adjacent to Grand Central Station. They run you up to the 92nd floor where most of the younger folks are posing like a Kardashian – with some bringing their own pro photographers!
The view looking towards downtown (and Brooklyn to the left):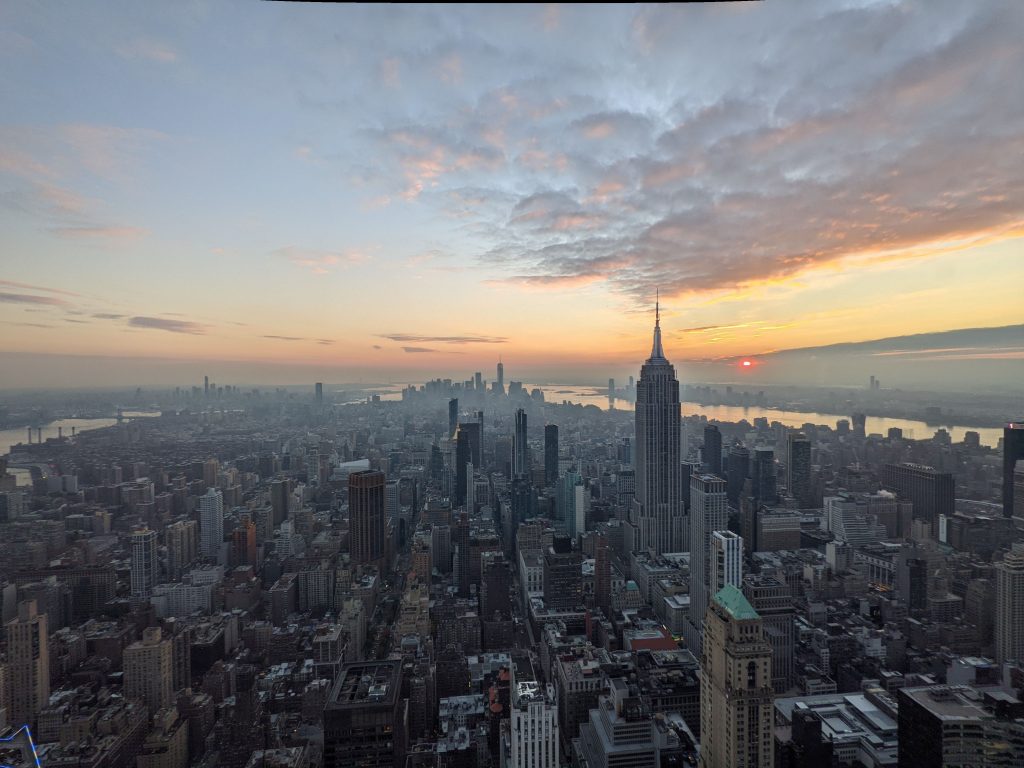 Looking west across the Hudson River towards New Jersey: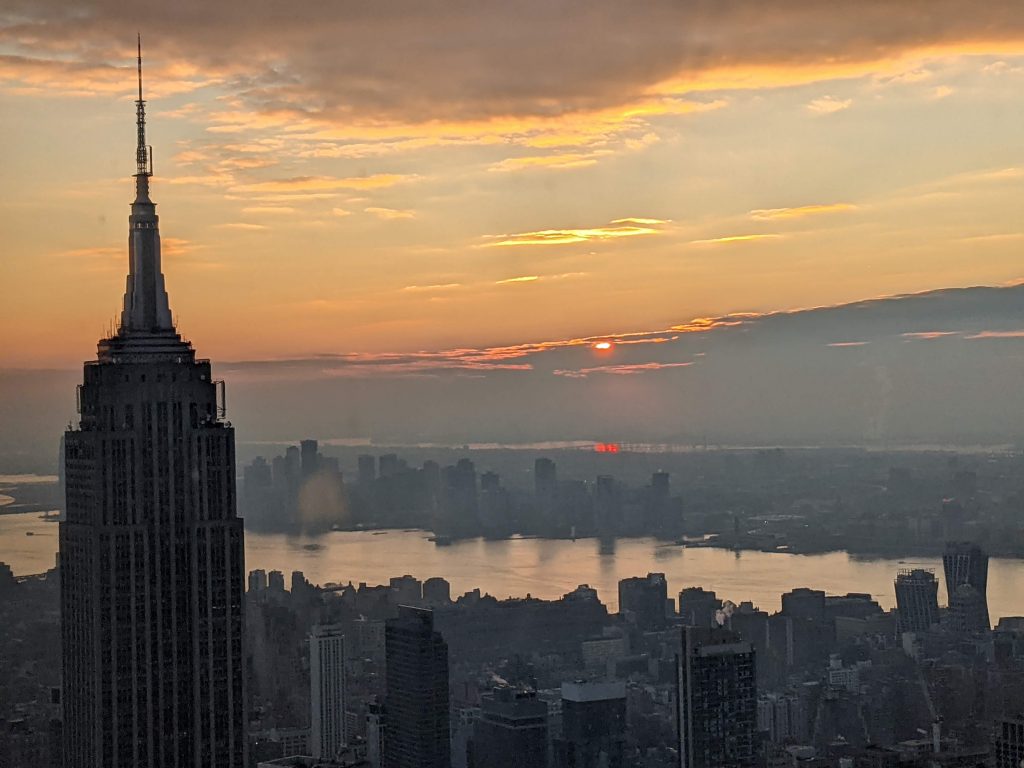 42nd Street below, and New Jersey in the distance: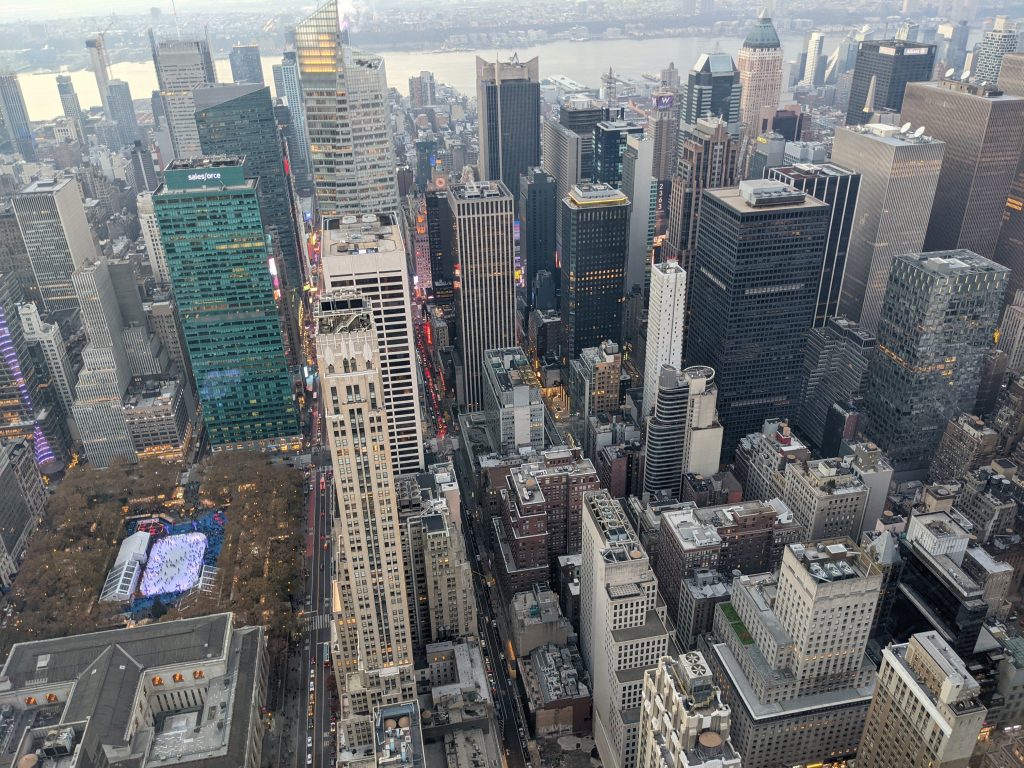 Pivoting to the right, this is looking up Madison Avenue towards Central Park, Harlem, and the Bronx: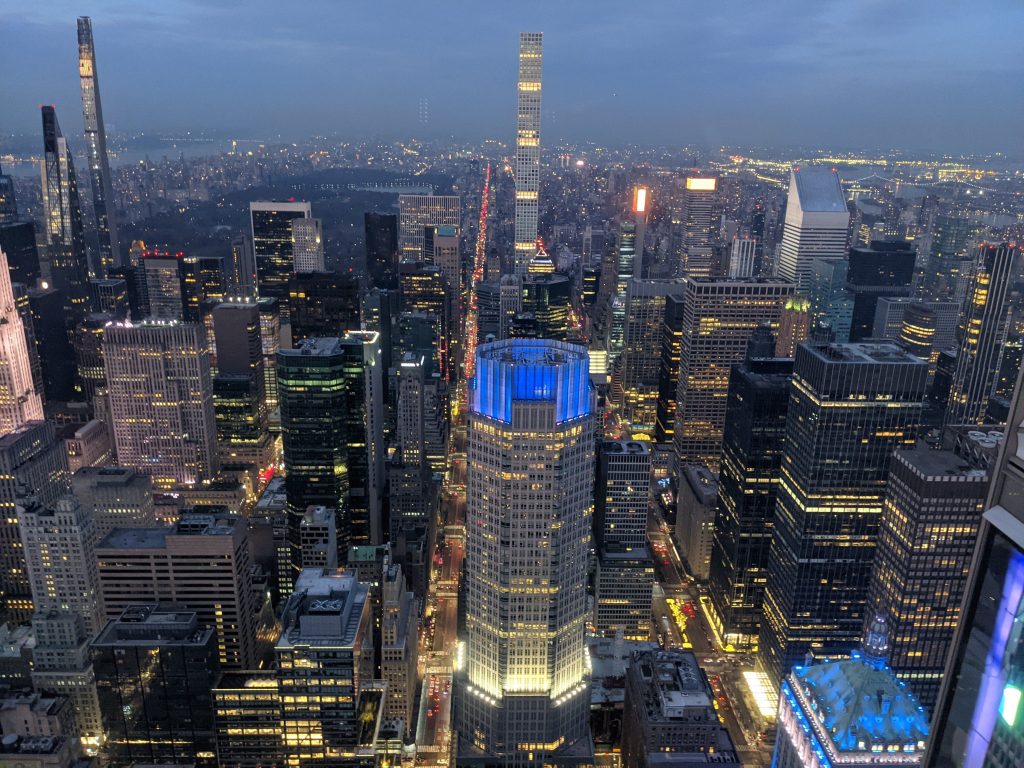 Looking east towards the Chrysler Building and the United Nations, with Queens in the distance: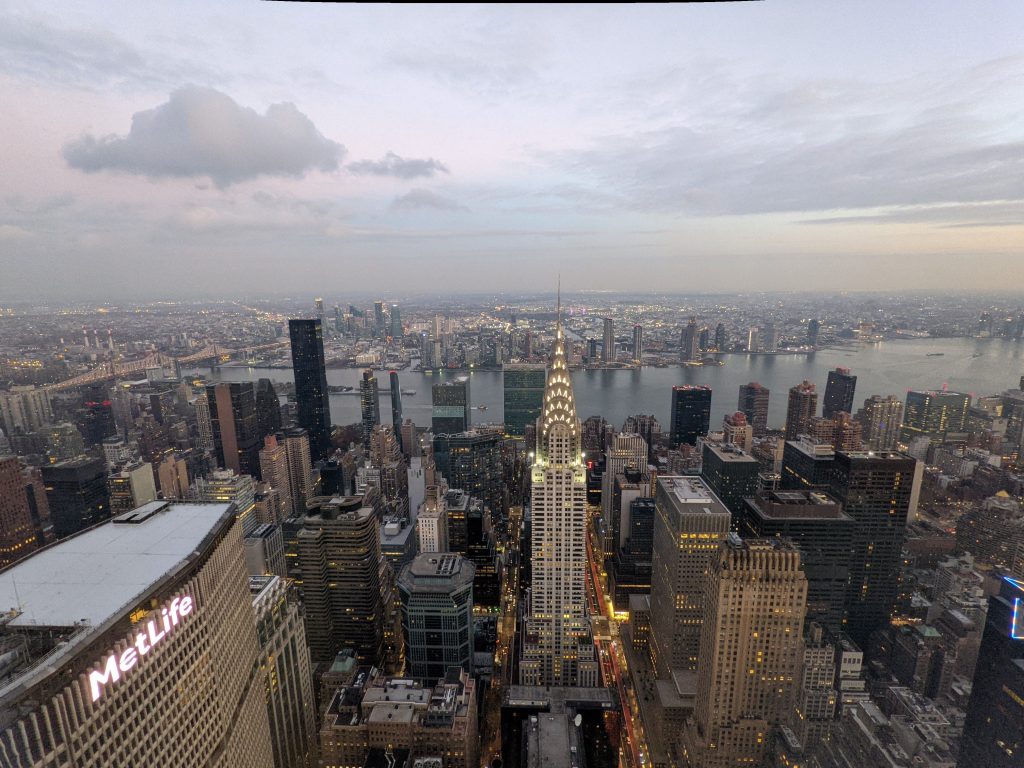 Happy Holidays!