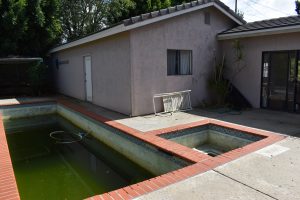 For those who are thinking of selling next year and plan to do some improvements, don't wait to begin.
In fact, start today!
Yesterday, I contacted three different flooring contractors, and all were booked into December.  Our GC is currently booked for two months, our pool-repair guy has work scheduled for the next FIVE MONTHS, and our plumber gave up and suggested that we find someone else.
If you want us to provide an initial consultation and give opinions of what repairs/improvements would be smart to complete prior to selling, feel free to contact us – now. We can call in favors if needed – the pool guy got started within two weeks!
It made me wonder how many homeowners were in the hunt for a new house over the last 1-2 years, and have since given up on moving and decided to remodel instead.
No matter how small the percentage, it means the demand for homes for sale will be increasingly more dependent upon the out-of-towners who don't have a house here yet.  Their desperation level is higher than our current homeowners here who are comparing to what they already own……and who are finding it more difficult every day to justify a move.
~~~~~~~~~~~~~~~~~~~~~~~~~~~~~~~~~~~~~~~~~~~~~
~~~~~~~~~~~~~~~~~~~~~~~~~~~~~~~~~~~~~~~~~~~~~
More slides from the C.A.R. forecast: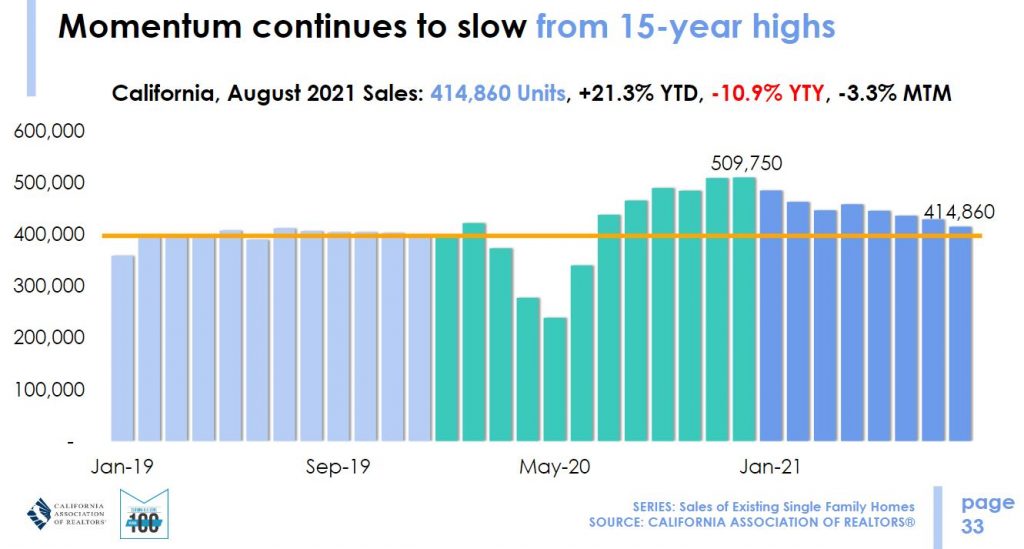 They are forecasting a 5.2% YoY drop in sales in 2022, after we will likely set the all-time record for sales here in 2021.  They are probably considering the slowdown in pending sales: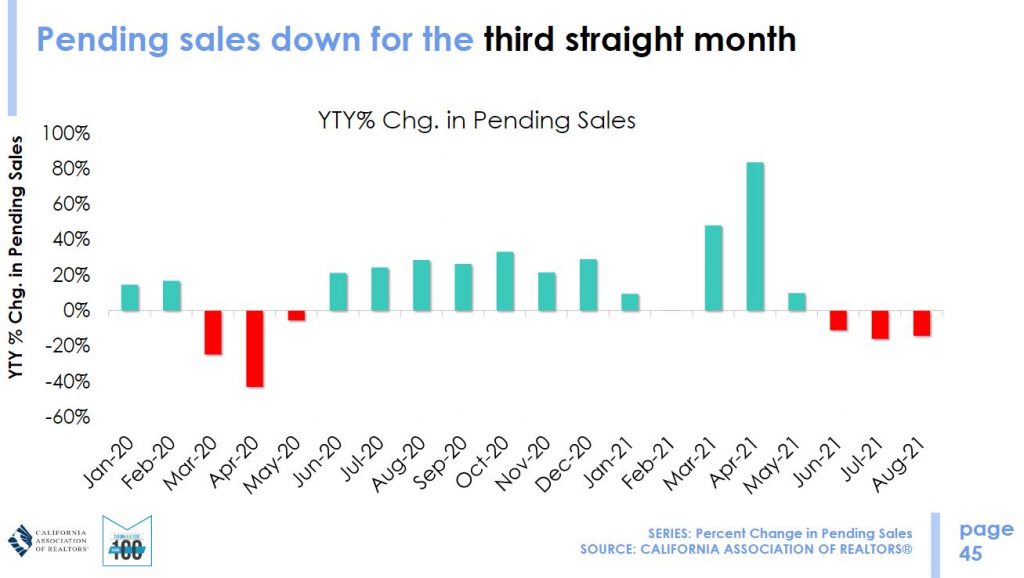 ~~~~~~~~~~~~~~~~~~~~~~~~~~~~~~~~~~~~~~~~~~
They also showed how 70% of the business is done by 30% of the realtors….and the rest of the agents are barely in business with less than two sales per year: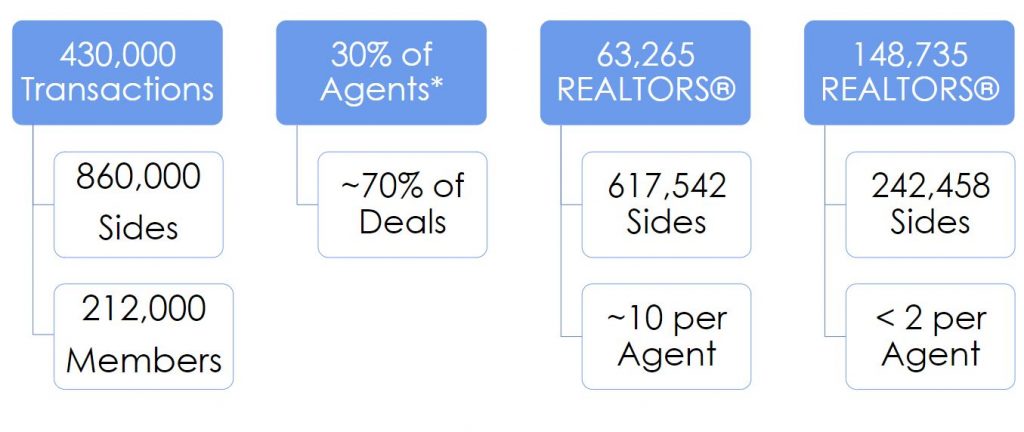 Get Good Help!