There might be a few stragglers left to report, but this gives us a good reflection of how the summer wrapped up after the frenzy started cooling in June:
NSDCC September Sales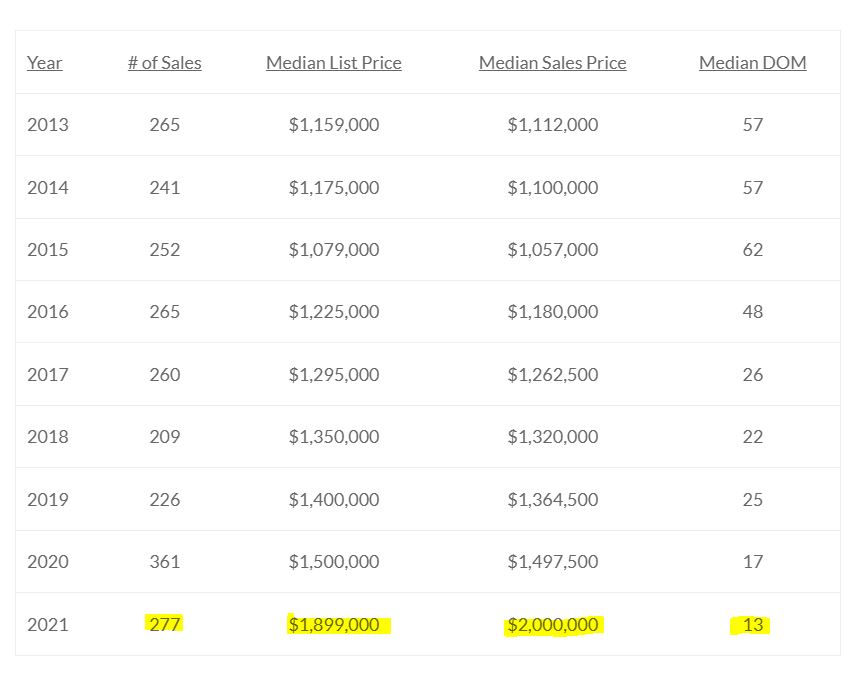 Remember when sales prices were lower than list prices?
The median sales price in September is 5.3% higher than the median list price.
The median sales price rose 34% year-over-year.
The sales count is the third highest ever.
If there were more homes for sale, nobody would be talking about a cooldown!