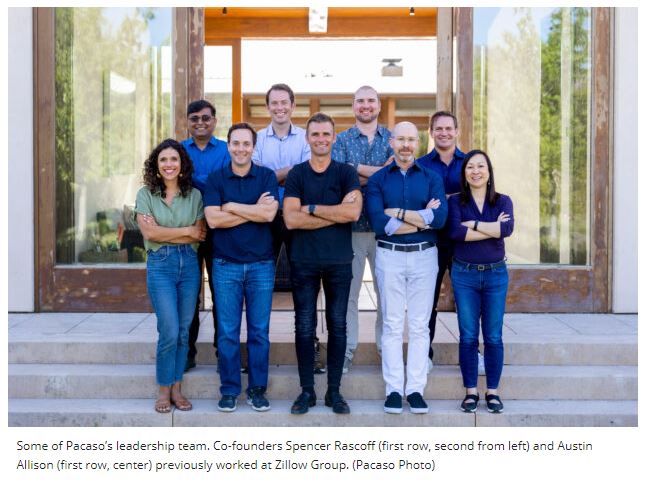 They will get some flak in the tony areas but it's a great way to make 12% commissions on expensive luxury properties ($2,000,000+ minimum) plus management fees. An excerpt:
Pacaso announced today that annualized revenue run rate has hit $330 million. In the second quarter of this year, Pacaso drew 1.8 million visits to its website and mobile app, up nearly 200 percent from the prior quarter. Its distributed team across 20 states has also grown from 30 people to more than 120 since January.
Pacaso declined to share specific metrics on the number of owners or houses sold, but said it has helped "hundreds" of people find second homes. It manages nearly $200 million in real estate assets. The company landed $1 billion in debt in March.
The startup is riding tailwinds from rising vacation home sales, driven in part by the pandemic and shift to remote work. Vacation home sales rose 16.4 percent year-over-year in 2020, and 57.2 percent during the first four months of this year compared to the same period in 2020, according to the National Association of Realtors.
And even if the real estate market cools down from record levels, Pacaso's model becomes "more interesting in a softer market than a hot market, because it's a more responsible way to own," said Allison, who sold real estate document signing service dotloop to Zillow in 2015.
"In moments of correction, people don't stop living, they just dial back the way they spend," he said.
Owners must hold on to their share of a vacation home for at least a year, but can then sell it at any time — either for a profit, or a loss, depending on housing prices.
Pacaso is now live in 25 destinations around the U.S. It plans to expand internationally for the first time later this year in Spain, and has plans to launch in Mexico and the Caribbean next year.
Gaingels, Greycroft, Global Founders Capital, Crosscut, and 75 & Sunny Ventures also participated in the Series C round. Other backers include former CEO of Amazon Worldwide Consumer Jeff Wilke; Sukhinder Singh Cassidy and Theresia Gouw of the Acrew Diversify Capital Fund; First American Financial; Maveron; and Shea Ventures.
Read full article with Napa NIMBYs here:
https://www.geekwire.com/2021/softbank-leads-125m-round-pacaso-splits-ownership-vacation-homes-sparked-controversy-wine-country/