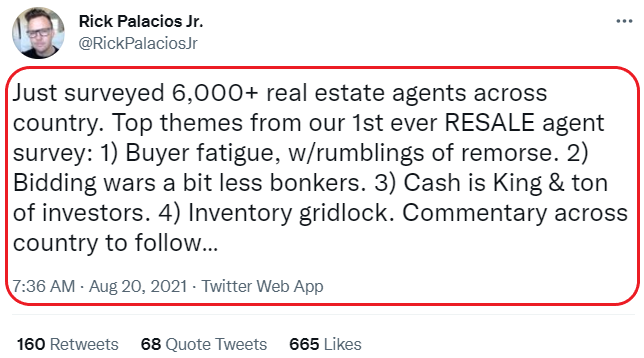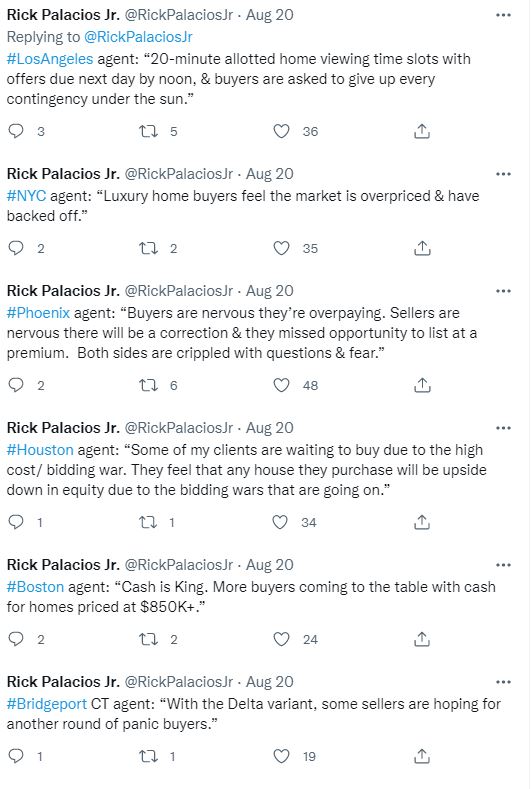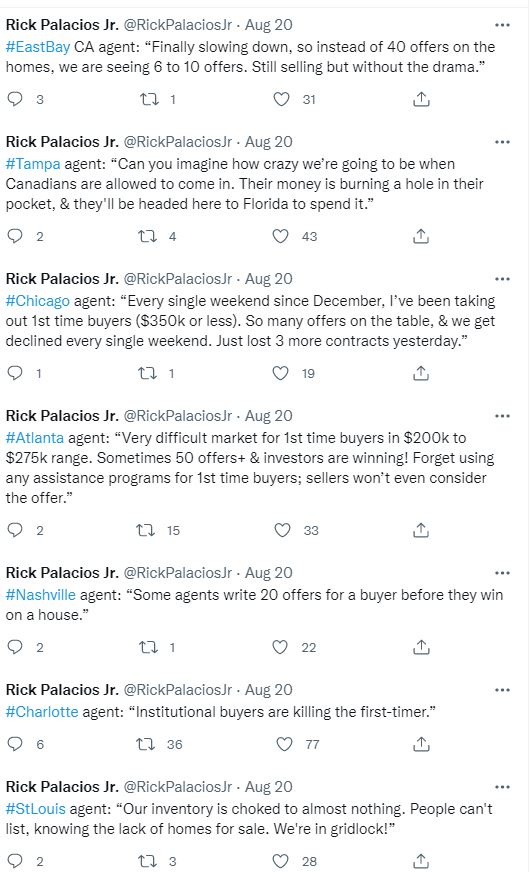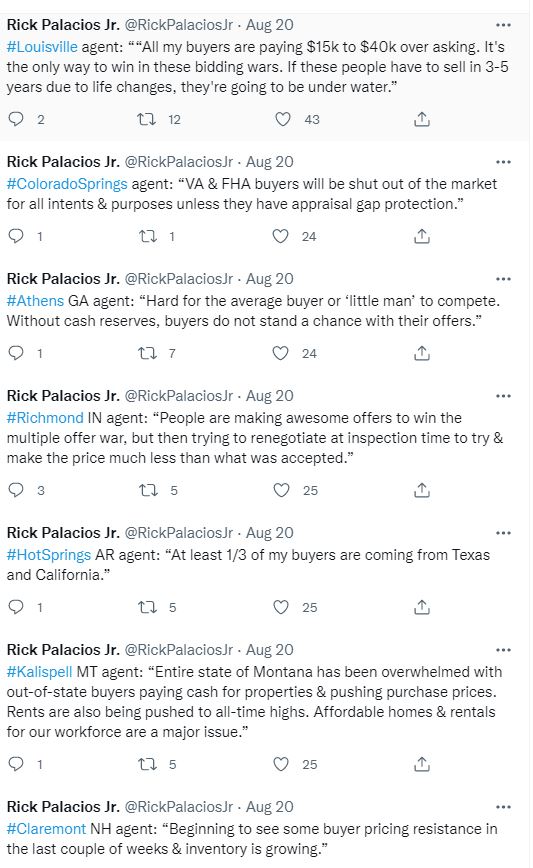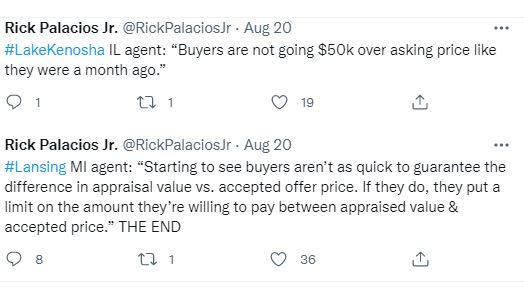 https://twitter.com/RickPalaciosJr/status/1428727747711361025
The Big Reshuffle is backlogged!
As people wait to relocate throughout the country, it really boils down to how patient you are.
If you want and need to move today, then join the fight.  The key is to find suitable answers on the buy side, and these are the choices:
Sell and rentback for 30-60 days. It's a gamble, and you will probably be under pressure to pay more than you'd like on the buy side, or be forced to….
Sell and rent a different home. This gives you much more flexibility and patience to buy the right house, at the right price.
Buy first, then sell.  Need ample horsepower, and/or a bridge loan.
Sell your home contingent upon finding a home to buy. Getting the buyer of your home to hang around while you shop for a new home won't be easy, and may require a discount. But it's the safest way to make sure you don't have to move unless you find the right home, at the right price. A good option for sellers when there are homes available for sale that you would buy today.
Those with more patience may decide to wait it out, in hopes of it getting better, later.  But there will always be some juggling of the choices above.
Whatever you do, don't wait until we pull into Plateau City, when it becomes hard to sell, AND hard to buy.