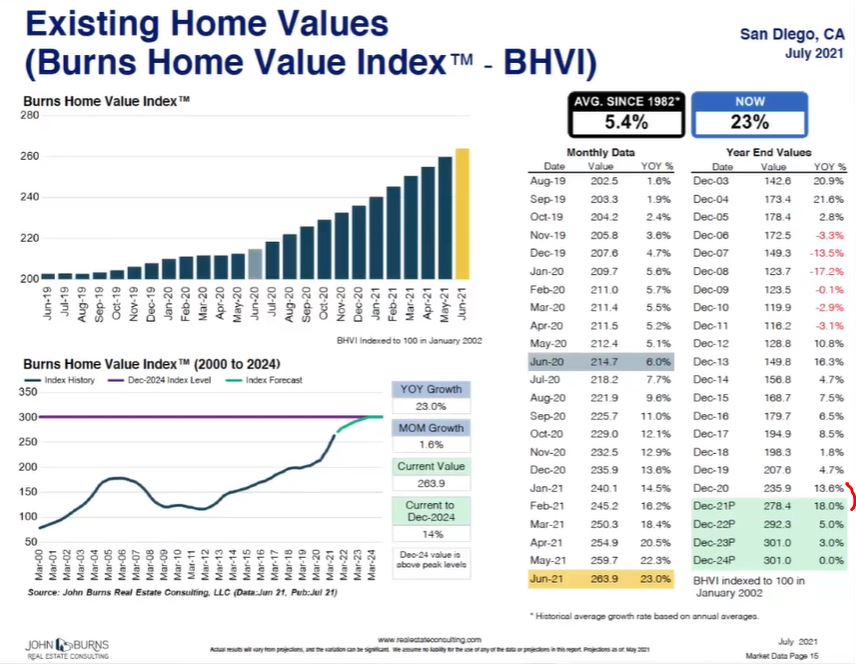 The prognostications are coming in about the direction of home prices.
It's easy to predict that the market won't be as hot as it's been (or will it?).
The Burns forecast will be as good any of the guesses, and don't be surprised if all of them end up predicting a goose egg over the next 1-3 years as we pull in Plateau City. Sellers shouldn't mind much, because they picked up a whopping 31.6% increase during the 2020-2021 Greatest Real Estate Frenzy of All-Time.
There will be some potential sellers – probably those who don't need to move, have plenty of time, and aren't going to give it away – who are waiting for the market to top out.
You can't blame them.  It's been a hellava party over the last year, and they don't want to leave any money on the table.  They will be the sellers who provide the extra inventory that will help moderate the pricing.
But I'm going to take the OVER.
There are two things that can cause moderation; sales and pricing.
It's likely that one of these two things will happen:
Either sales will drop due to ultra-low inventory, and prices keep rising, or
Inventory does increase a bit, which boosts sales – but causes prices to flatten.
The 31.6% increase in pricing did put a dent in the affordability, but homes were already expensive and available only to the affluent anyway.  They will still have the horsepower to pay a little more in 2022 and 2023, but they will be more picky than ever about what they are willing to buy.
I'm taking #1, and guess that sales will drop, but sellers who can find a buyer will be getting a premium.
They are predicting that the BHVI will go up 5% next year, and 3% in 2023.
I think the BHVI will rise 10% next year, and 6% in 2023 – and agree with their 0% in 2024.