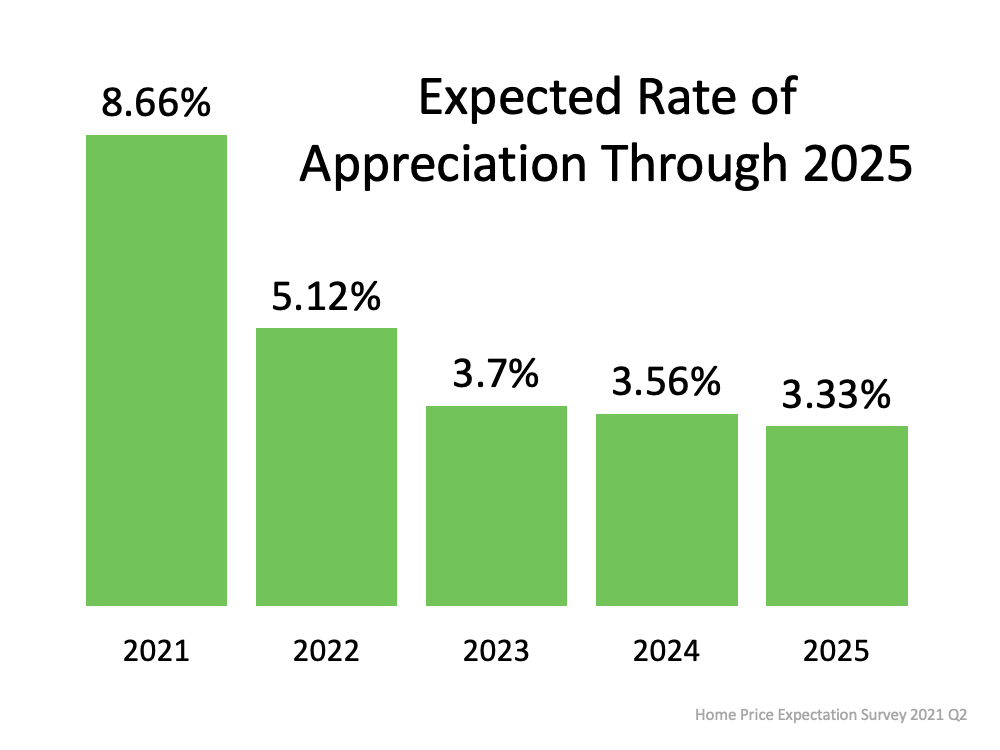 The Zillow press release is dated June 10th, which is work done in May – we've had some signs of slowing since:
With housing demand showing no signs of slowing from a pandemic-fueled boom in the second half of 2020, the expert panel has once again adjusted their home-price growth expectations upward. The panel's average home value growth prediction for 2021 is 8.7% — the highest for any year since the inception of the quarterly survey in 2010. That's up from 6.2% last quarter and more than double the expectation from the Q4 2020 survey (4.2%). Home value growth is expected to moderate down to 5.1% in 2022, according to the panel, which would still be strong growth compared to a historical average of about 4%.
"A profound shift in housing preferences, adoption of remote employment, low mortgage rates, and the recovering economy continue to stoke demand in the single-family market and drive prices higher," said Terry Loebs, founder of Pulsenomics. "Strict zoning regulations, an acute labor shortage, and record-high materials costs are constraining new construction, compounding disequilibrium, and reinforcing expectations that above-normal rates of home price growth will persist beyond the near-term."
But isn't predicting the annual 3% home appreciation just the typical safe bet by economists?
If the actual results end up being 0% to 6%, they can say they were close.
Let's assume they are right, however, and look at how their predictions could happen on the street.
Sellers typically list their home for more than the last guy got.  The environment is optimistic, so sellers tacking on 5% to the last sale nearby to determine their list price has been what's been happening.
This year, virtually all of them got it, and the national rate of 8.66% above will be about right.
Next year, the 5.12% would be a likely result of many homes selling for more than 5% above the last comp, but the majority selling for 2% to 4% above.
In years 2023-2025, the majority of homes sold will be selling for about the same as the last comp.  But with a few of the special homes still closing for 5% or more above the last sale nearby, the overall appreciation rate gets dragged up into the 3s.
So it's the 3% appreciation rate that will indicate that we've pulled into Plateau City.
If it goes that way, it means it will be another year before the frenzy cools off enough that buyers will have some real negotiating power.