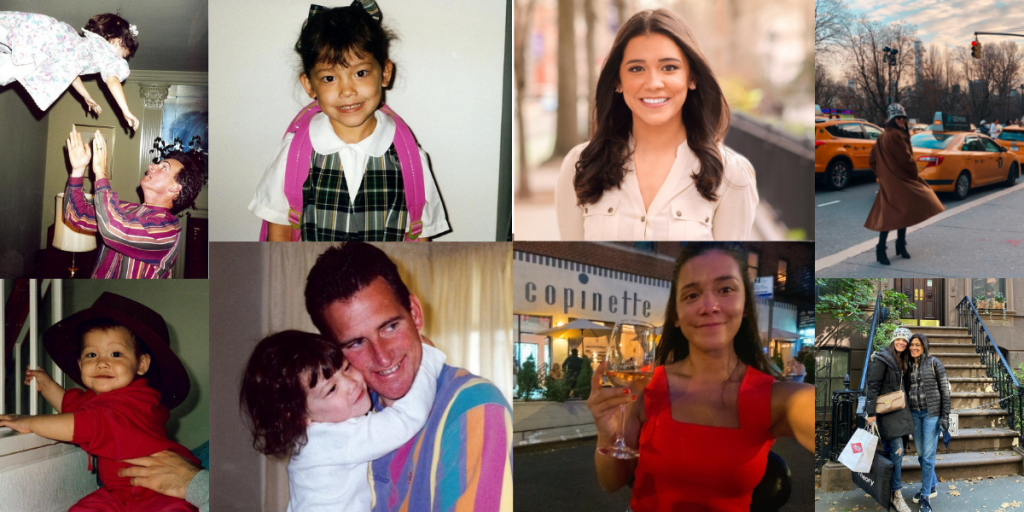 Donna's tribute to Kayla (from our newsletter) will be the perfect way to kick off more contributions:
Tomorrow (July 9th) is a very special day. 30 years ago I became a Mom and I remember like it was yesterday. Filled with uncertainty – can I do this? Emotional – lots of hormones! But filled with lots of love and wonder as I took a look at our little girl Kayla Marie.
I remember fondly 3 year old Kayla who loved "Mommy and Me" Saturdays which were basically errands but to her it was an important outing just the two of us. Kayla has a way of making everything special. We always ended up sitting in the car feeding McDonalds French Fries to the seagulls in Carlsbad – the car would be filled with squeals because those seagulls can get aggressive. With Kayla you can always count on laughing until your stomach hurts.
Kayla found her voice through dance – she used to be very shy as a toddler. But anyone who knows her now knows Kayla can talk to anyone about anything – she makes friends easily. When she decided three years ago to move to New York City because she has always wanted to live there ever since Gossip Girl, I was so impressed by her courage to just go for it. I will never forget her saying to me "Mom we just got to walk on in like we own the place" when we were figuring out what to do at this event. I watched her walk into this room and own it – it was a memory.
But what I love the most about Kayla is her huge heart. Her 2nd Grade teacher Angie told me about how big her heart was and she was right. You just feel it. 30 years and she has never stopped living her life that way. She would do almost anything for anyone she cares about. She will give you everything she has. She is a loyal and fierce friend. She remembers everyone's birthday – just ask her and she can tell you without looking it up on her phone. When you are with her and she's focused (sometimes she isn't), you feel special and just fortunate you are in her world. Of course she is not perfect; she drives me crazy at times and there are days I just need a break. It can be exhausting! But then she wouldn't be Kayla with all her glory, fun and charm.
Happy Birthday sweet girl – I am so glad you chose me to be your mom! I love you lots and I am so proud of the woman you have become. Here's to you – 30 and Fabulous! Enjoy your special day.
Love Mom