The ticket sales for the U.S. Open couldn't have been managed more poorly.
They sold all the tickets well in advance – but during the Covid-19 era so they knew the restrictions. Then they cancelled all the tickets and executed refunds to every purchaser.
I had bought tickets for contest winners here, only to have them get refunded.  Then when they did go to re-sell tickets, they limited the amount due to covid-19 – which they knew was happening when they sold the first round. As a result, I only got two tickets, and went with wifey yesterday.
Sorry contest winners!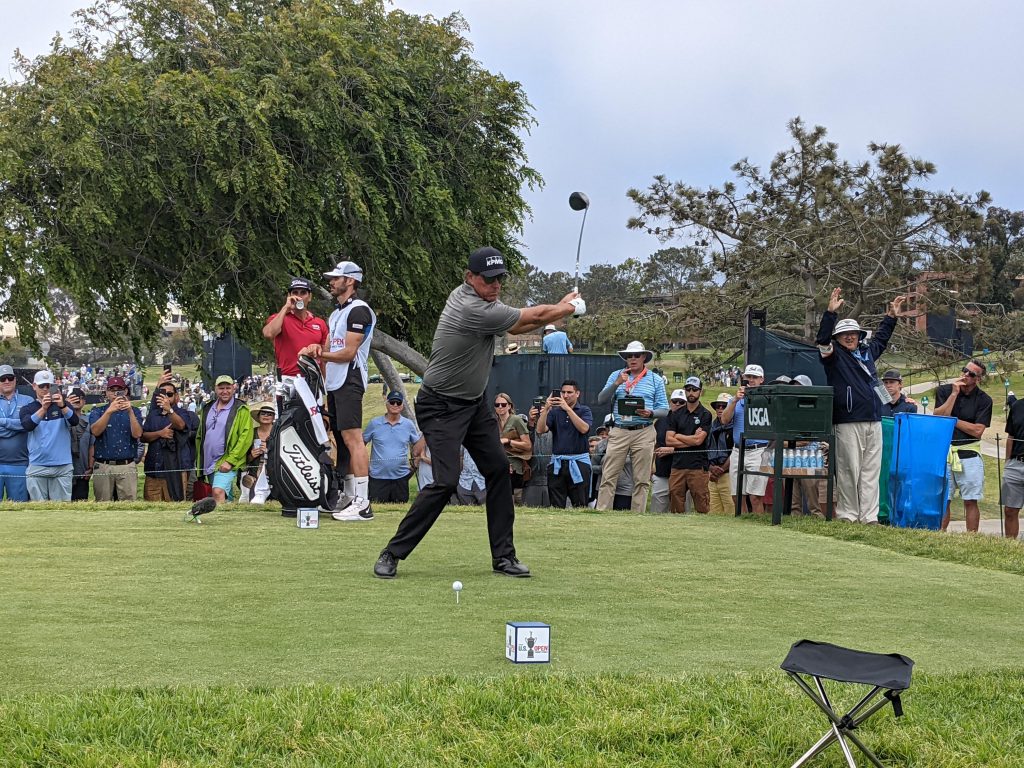 Phil has complained about fans making noise with their cameras, but no harm was done here. My camera has a button to turn off the noises.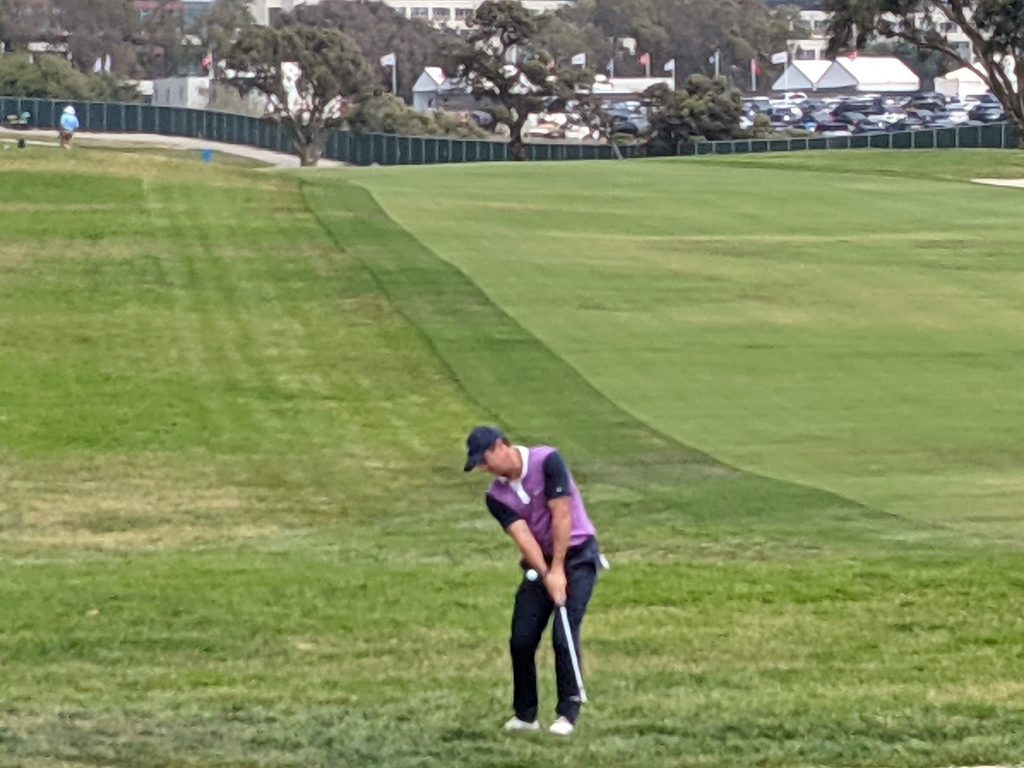 We saw Rory chip in on #12, and we were in the highlight clip – as his ball is heading for the pin, look for Donna (in blue top and white pants):