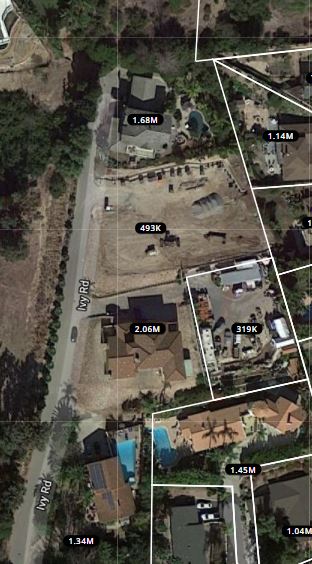 Our listing in Fire Mountain is back on the market.
The buyers, who according to their agent were in love with the house and the price, decided to cancel because of what they found out about the city restrictions.  The City of Oceanside won't allow short-term rentals because the driveway is only 20 feet wide, instead of 24 feet wide. Long-term rentals are fine.
Though the short-term rentals are controversial and we really can't predict their future, it was enough for the buyers to say no – they didn't want any unusual restrictions that could possibly affect their kids' future once they take over the house. The buyers had planned to live there for the duration.
We are getting an assist from Zillow – their zestimate has gone up nicely since we hit the open market: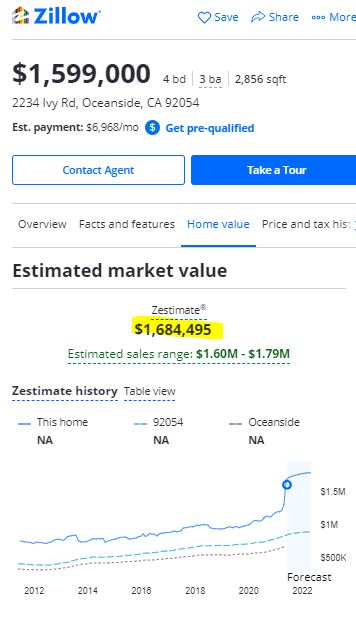 Here's the zestimate from the day before the listing was inputted: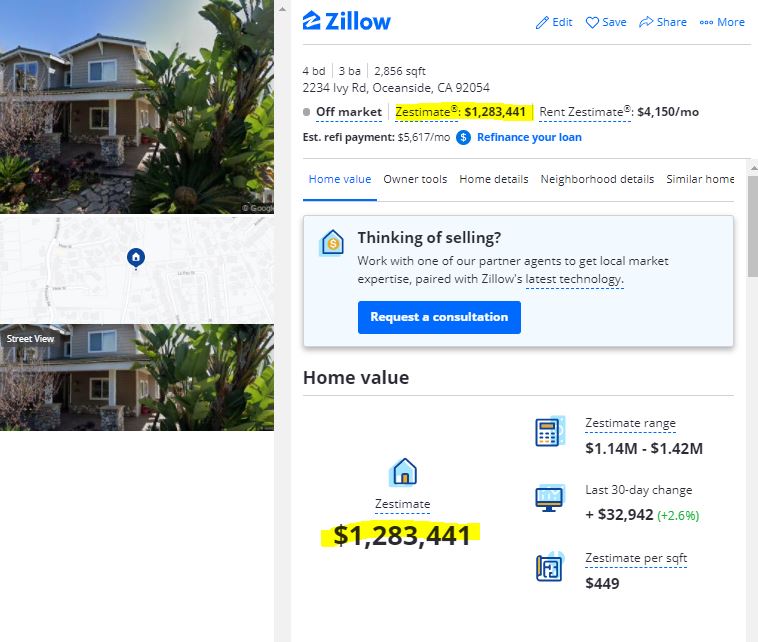 Because Zillow is buying homes in the area, it helps them to keep their zestimates artificially low.  If they were legit, and kept the zestimate at the lower amount even though the list price was substantially higher, then fine – that's your opinion.  But when it fluctuates with the list prices, it's a sham.
Because there is so little information available, the consumers rely on anything they can find, and the zestimates are the best-known valuations available – even though they can change by $400,000 in a day.