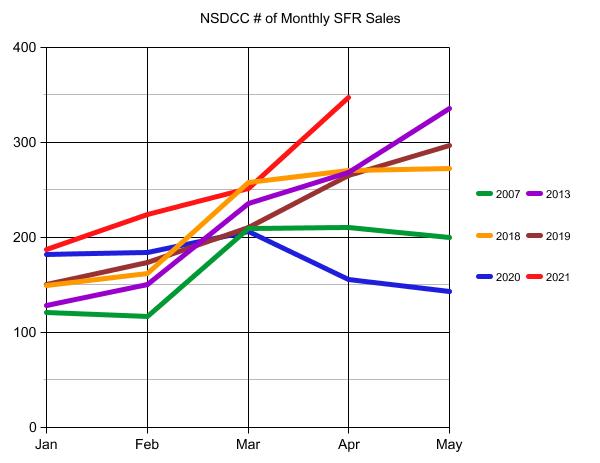 The NSDCC inventory has been a perfect match for the heightened demand of 2021.  With roughly 20% fewer homes for sale, the scarcity has energized buyers to grab anything that's close to being a good match – while the pickier buyers wait patiently.
This month's detached-home sales will likely set another new record, and set the stage for the summer market when California should be at 100%.  Will that means more sellers will feel safe enough to put their home on the market?  If so, it should really juice the frenzy further and cause sales to soar.
The demand appears steady – price-wise, if sellers can stay in their shoes, it should be a crazy summer too!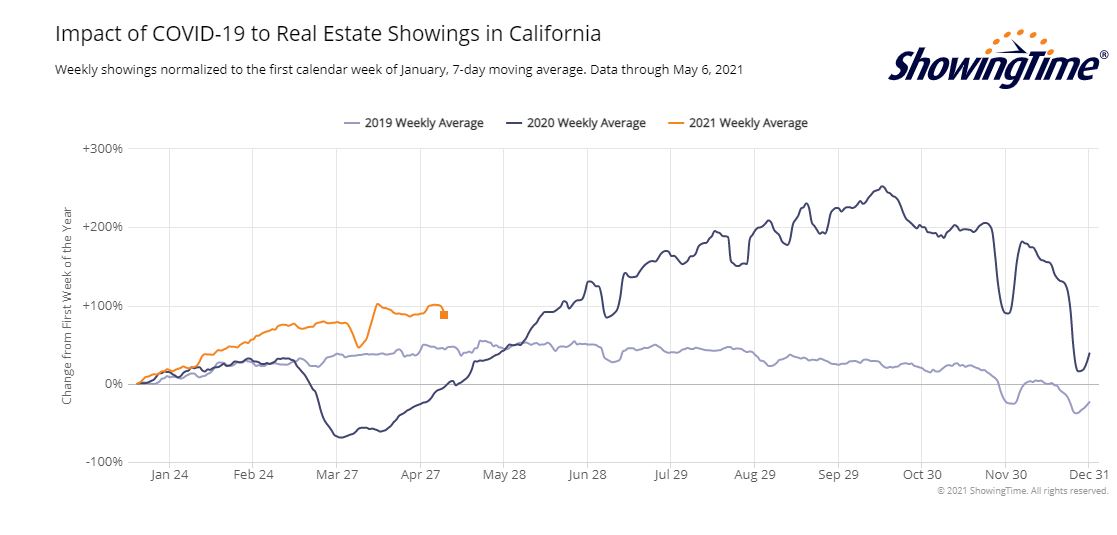 We had 347 sales last month. Could we hit 400 sales in May?  It's possible!