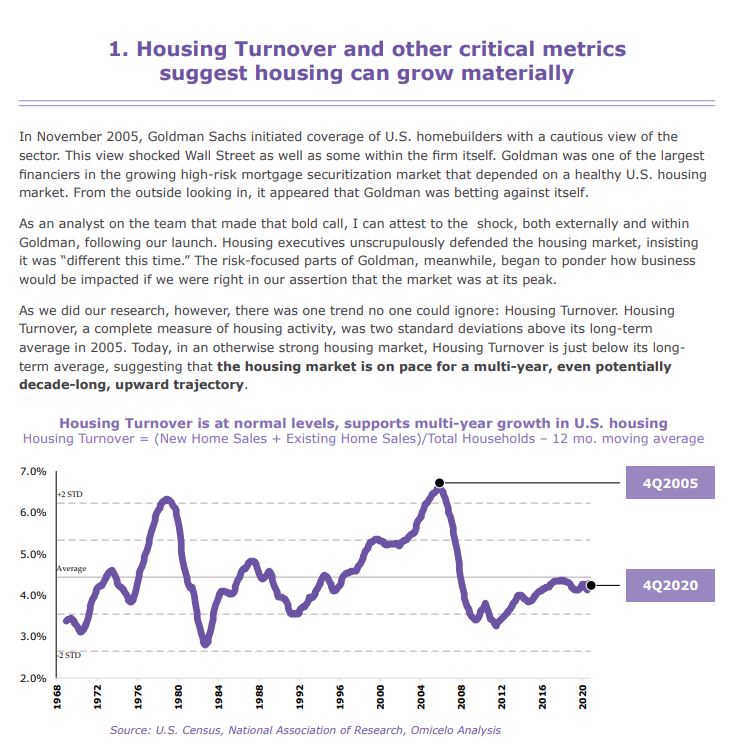 The author first explored this topic in 2015, and this follow-up article was published in February:
Welcome to the Brave New Housing Cycle: Factors indicate that an extended housing boom is underway.
A new long-term housing boom is upon us. And COVID-19 is the main reason why.
Both housing and economic cycles used to last five to seven years, but the economy has shifted to longer cycles, due to factors such as technology and monetary policy. The housing market has followed suit and the result is what I have defined as the Brave New Housing Cycle, which is poised to last seven to 10 years.
The current Brave New Housing Cycle actually started last year.
Read full article here:
https://www.forbes.com/sites/joshuapollard/2021/02/03/the-housing-market-just-began-a-new-10-year-upward-move/