Let's go around the horn with the automated valuation models.
Zillow says that their zestimate is within 1.9% of being right on price with the on-market homes, which sounds really good until you realize what that means.
Their zestimates of the OFF-MARKET homes are way off – especially in this market: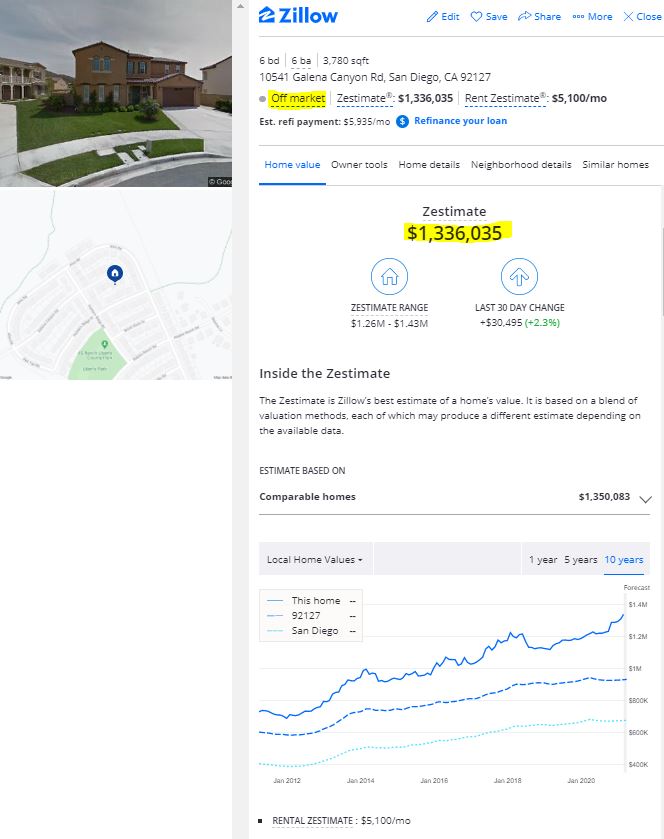 Once we listed for $1,599,000, they kept their zestimate at the $1,336,035, but after we received six offers that were all over list price and accepted one at $1,770,000 – and raised the price accordingly – then Zillow bumped their zestimate by $352,658: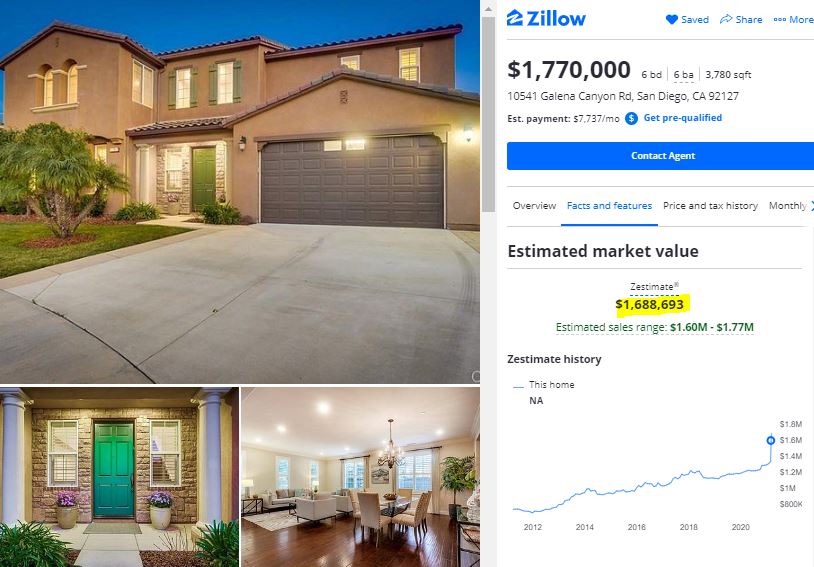 You sure you want to sell your house to them for the off-market zestimate?
Redfin said they didn't have enough information to generate a value when they saw my initial $1,599,000, but then they came around once the list price was raised to $1,770,000: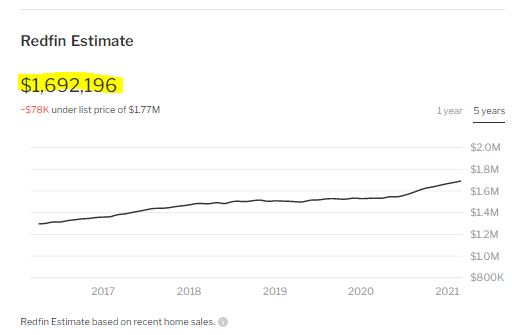 The other automated valuation models aren't any better, but at least they don't cheat: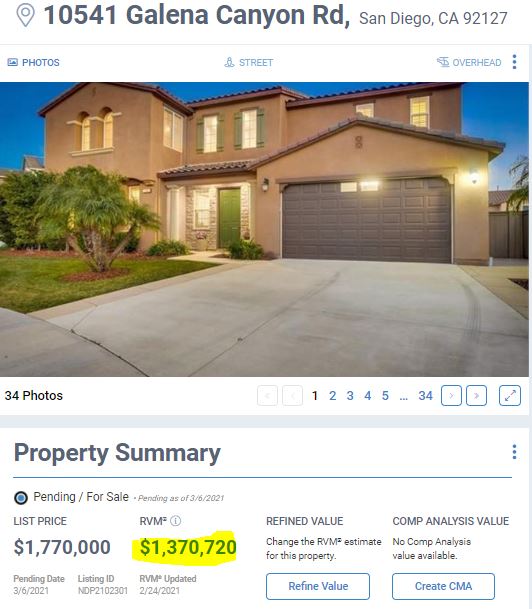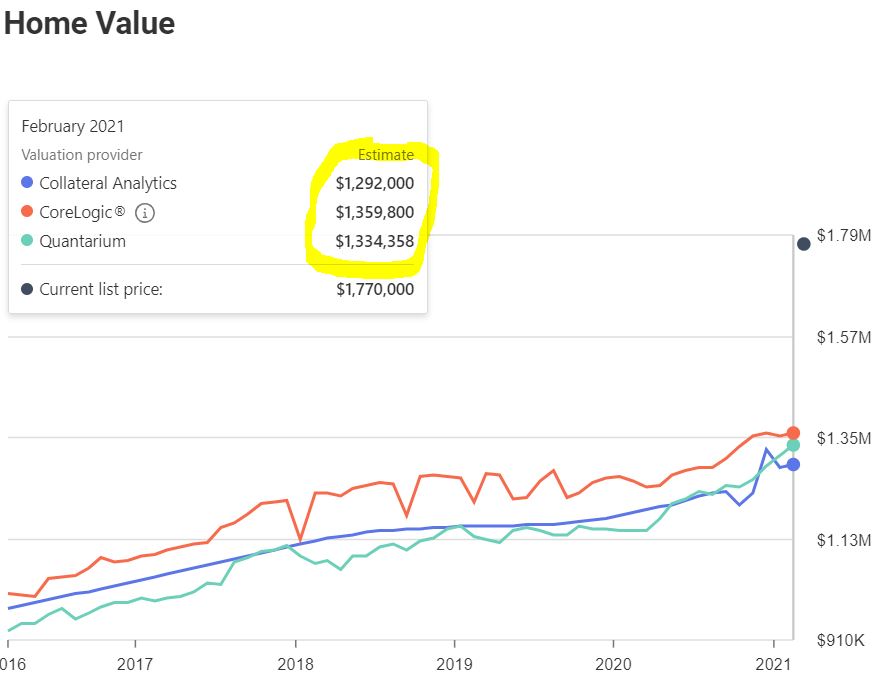 GET GOOD HELP!