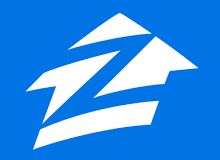 This is a good summary of the Zillow Offers homebuying machine. Like Amazon, they are hoping that consumers are willing to overpay for convenience:
The website that allows you to imagine living in homes you could never afford is out to do to real estate sales what Amazon did to retail.
"Our vision with Zillow Offers and Zillow is a one-stop shop, buy, rent, sell, lending and closing service," says spokeswoman Jordyn Lee, who says the company is working toward a more streamlined approach to cumbersome real estate transactions.
It's even partnering with homebuilders to buy their customers' old homes, with closings scheduled to coincide with completion of the new property. The inability to sell a home is a primary source of new home purchase cancellations, experts say.  
"It makes complete sense for an entity like Zillow, that is a dominant force in the housing market with its listing and information service," says Dr. Vivek Sah of UNLV's Lied Real Estate Institute. "Expanding into its own brand of residential brokerage will align its services together and provide a one-stop shop to its customer base."
It also eliminates the awkward process sellers face of showing their home while living in it, and synching the timing of buying and moving to a new property.  
A variety of "iBuying" services on the market cater to different niches.  Some provide loans to facilitate deposits on new homes before existing home sales have closed. Others allow buyers to design new construction.  Zillow is branding itself as the choice for stressed buyers seeking an immediate, hassle-free transaction.
Zillow says it's not out to undercut sellers, citing a study by ibuying expert Mike DelPrete that indicates its purchase offers are about 3.3 percent less than market value.
That's not the only seller concession.
"For the convenience of not doing repairs and holding open houses, we do charge a service fee of seven to nine percent," says Zillow spokesman Viet Shelton, adding the fee is the primary source of revenue and profit from Zillow Offers.
That's more than a conventional commission of six percent, generally split between agents for the buyer and seller.
In addition to the higher fee, Zillow deducts the costs of repairs the property needs from the amount it pays the seller.
Still, DelPrete says, it's not a moneymaker for the biggest iBuyers, such as Zillow and Opendoor.
"The average percentage increase of a home purchased and resold by Zillow in 2019 and 2020 was 1 percent," Del Prete said via email. "The iBuyers are not trying to profit on the resale value or appreciation of a home. This is part of the reason the model is so unprofitable and why the iBuyers are losing tens of thousands of dollars on each home sold."
Read the full article here:
https://www.nevadacurrent.com/2020/11/09/will-zillow-make-housing-even-less-affordable/