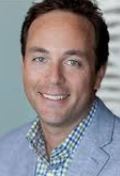 The vacation-home market has been served by AirBnB/VRBO, Vacasa, and the time-share industry for years so it doesn't seem like an obvious market for a start-up. But that's not stopping Spence from jumping in with a co-ownership model that is getting positive spin from many.  Like other outsiders, they're digging the fee income:
The startup partners with real estate agents to find homes for customers and helps set up an LLC designed for co-ownership. The buyers pay for their share — anywhere from one-eighth to half  — and Pacaso pays for the rest, eventually selling the other "shares" to additional owners. It then serves as the owner representative on behalf of the group, handling various logistics such as maintenance, financing, legal, and more. Its platform also lets owners with scheduling and booking.
Pacaso makes money by charging owners a 10% fee at the time of purchase, and from an annual property management fee equal to 1% of the purchase price.
The business model is common in commercial real estate, but not as much in the vacation home industry. It's different than the traditional resort timeshare structure, which are typically at hotels or resorts versus normal homes.
Pacaso will also purchase part of a home from current second home owners, then sell the rest to vetted buyers.
"Second home ownership provides a canvas for life's memories, and it shouldn't only be accessible to the 1%," Rascoff said. "Through Pacaso's innovative co-ownership model, second home ownership will be achievable by tens of millions of more people, helping to democratize access to second home ownership."
Link to Full Article