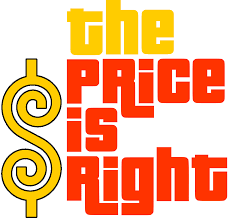 I spoke to a seller of a home in Texas that isn't moving, and offered these tips:
My Pricing Rules-of-Thumb
1. Pricing Gauge for Anywhere, Any Time, Any Market:
If you are getting offers, then your list price is about right.
If you are getting lookers but no offers, your list price is about 5% to 10% too high.
If you don't have any buyers looking at the home, it's more than 10% wrong on price.
2. Buyers are watching the days-on-market statistic, which is out in the open, and they are seeing other listings pop into escrow quickly (the median days-on-market today for those NSDCC homes in escrow under $2M is 16 days).  Buyers are subtracting about 1% from your original list price for every week the house is on the market. You can 'refresh' your listing every month, but you're not fooling the serious buyers.
3. As a result, sellers should lower their price by 5% every 2-4 weeks until they start getting offers.  Mondays and Thursdays are the best days to lower your price.
4.  An exciting price creates urgency and enthusiasm among both buyers and agents.  Without it, your listing goes stale quickly, usually after two weeks – and then lookers dwindle down to just those occasional stops by agents to help them sell the better-priced house down the street.
5. Buyers are using their online tools to make decisions, which aren't the same as visiting a home in person – but they only want to venture out if it's an obvious contender.  Can you blame them? As a result, the online video presentation needs to be spectacular.
6. Rotate the photo gallery and change up the description regularly to highlight different features.
7. Make the home easier to show. It's best if you move out in advance, and use staging.
8. Tune up the home before listing, and keep improving while on the market if necessary – and get new pro photos of the changes.
9. Donna's hot tip – clean sells!  Wash the windows, and replace the flooring.
10. If you don't want to do the extras, then your price needs to be adjusted to reflect – and it needs to be low enough to solve all the problems.
11. Get Good Help.  Your agent's ability to operate successfully during the coronavirus can be determined by their sales on Zillow.  Those who have closed sales with buyers and sellers over the last three months have what it takes to get you through!