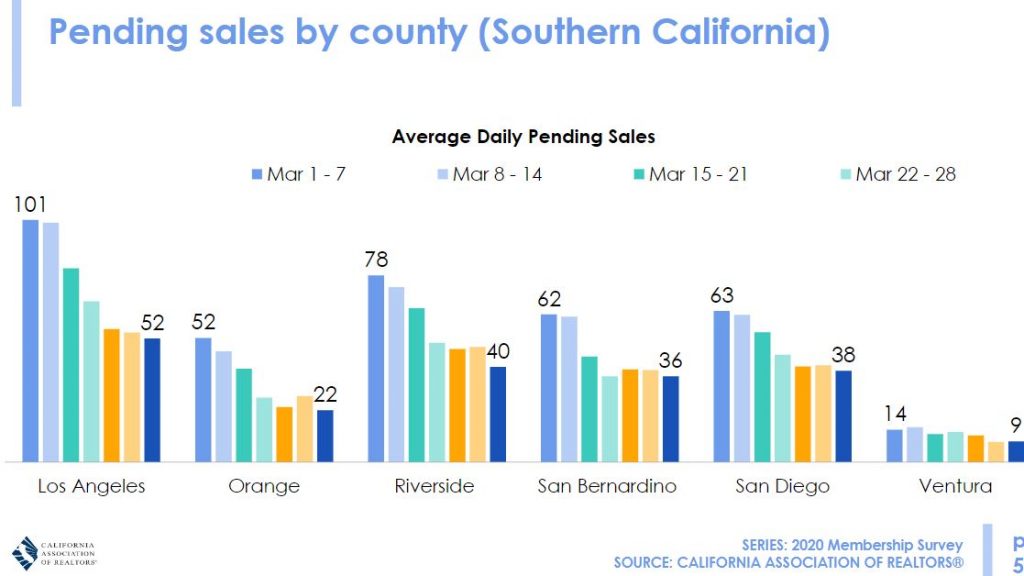 Yesterday we saw that our NSDCC sales for April should be down about 40% year-over-year, and the graph above shows about the same for average daily pending sales in San Diego County.
With pendings down 40%, and deals closing harder, it probably means that the YoY decline in May sales will be 50% or more.
We were going to have to live with fewer sales at some point – and it's here!