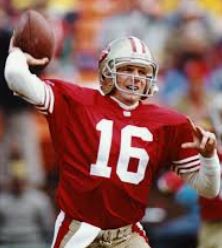 Hat tip to Rob Dawg for sending in this podcast by a realtor president – an excerpt:
It's been a strange, and difficult time for us. So, imagine what it's like if you are trying to buy, or sell a home. Tim Comstock is President of the Ventura County Coastal Association of Realtors, as well as a working Real Estate Agent. He says that if buyers or sellers can wait, they should.
Comstock says about 20% of the homes listed when the crisis started have been taken off the market, but some people still have to move ahead because of factors like a job move or a death in the family.
Comstock says despite the difficulties, some deals are still happening. He admits it isn't easy.
As for the future, what does the industry expect? Comstock says people will always need housing, but much will depend on whether people keep their jobs, so that they're in a position to buy in the first place.
Within twenty seconds into this podcast interview, Tim said that buyers and sellers should wait if they don't have to move, and that he had nine listings currently that he is struggling to sell. This is the guy who is the public face of Ventura County real estate, and the elected leader of the local realtor group.
The listeners are looking to him for guidance, and leadership.
He did them a great disservice.
While we know that being the president of a realtor association is mostly ceremonial, when a crisis develops on your watch, it's your time to deliver for your people. Agents are counting on you to help them!
This is our Super Bowl, and the ultimate challenge of our career.  This is where realtors get to rise up and demonstrate our value as problem solvers – and then provide solutions!
He threw an interception here – time to get back in the game and throw for a touchdown.
He should get back up to the microphone and apologize – maybe he had some bad pizza the night before?  Then tell us how realtors can serve their clients, and assist them with moving while we're in this predicament.  It's what leaders are expected to do.
We may not win every game, but let's try.