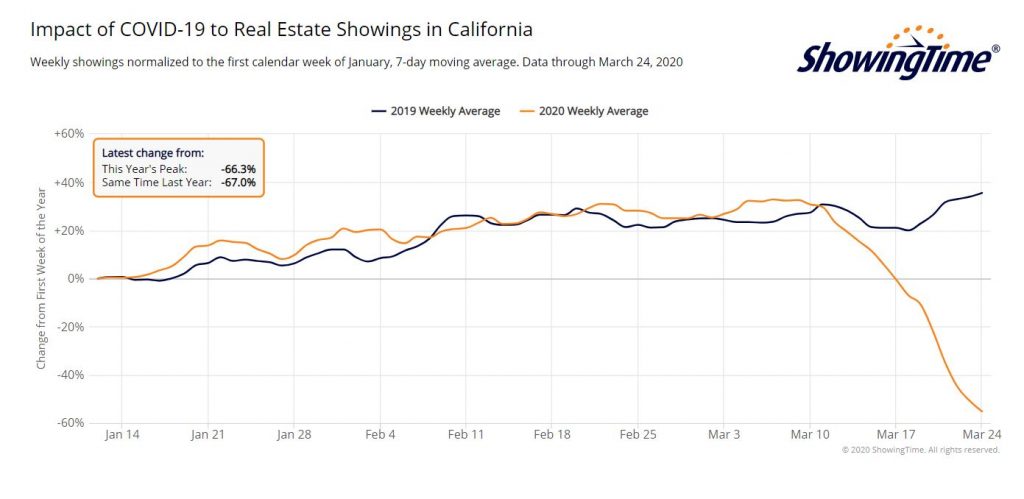 Listing agents hire Showingtime to schedule appointments for cooperating agents to show a house for sale.
As of yesterday, California showings were down 55% from the first week of the year, which doesn't sound so bad for a state that is lockdown.  But next week will probably be worse.
The California Association of Realtors, one of the most powerful lobbying groups in Sacramento, has petitioned the governor to change the status of realtors to be essential workers – with stipulations. We can't apply for unemployment, so there has to be a way for us to keep working.