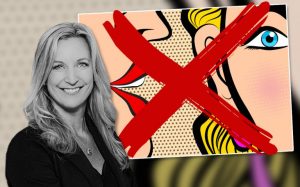 How to justify pocket listings, in one paragraph:
A broker from The Agency is hoping to mobilize support against the National Association of Realtors' controversial ban against pocket listings, drafting a new petition to urge the repeal of a policy that many agents feel will disrupt the market and hurt their livelihoods.
"It feels as if it was done without a whole lot of thought for the person impacted the most, which is the seller," said Jamie Waryck. "I, along with several colleagues, find that very frustrating."
NAR's policy, which was approved in November and is scheduled to take effect May 1, requires brokers to submit a listing to the Multiple Listings Service within one business day of publicly marketing a property.
NAR argues it will help make the business more transparent, but brokers, particularly in high-end markets like Los Angeles, Miami and New York, argue that pocket listings help protect sellers' privacy and allow agents to be more flexible with asking prices.
"A homeowner should have the right to work with a realtor and decide for him or herself whether the home is sold with full exposure to the public, with limited access to the public, in total privacy or through a combination of any of these based upon the homeowner's personal wants and needs," the petition reads. "The National Association of Realtors has decided to remove this right from you."
Top L.A. agents have previously spoken out strongly against the policy, including Agency CEO Mauricio Umansky and Hilton & Hyland's Gary Gold.
"I think we should be policed somewhat," Gold said in October, "but not treated like children."
Link to Article