We were scheduled to fly out of JFK last night at 7:35pm, which seemed reasonable because it was barely snowing and the temperature was in the low-30s. Certainly the airport and Delta Airlines can handle that!
We left at 4:45am eastern time!
I think we spent more time on the tarmac than in the air!
We missed the end of the Bing Crosby season, but Cheryl went and captured this double rainbow: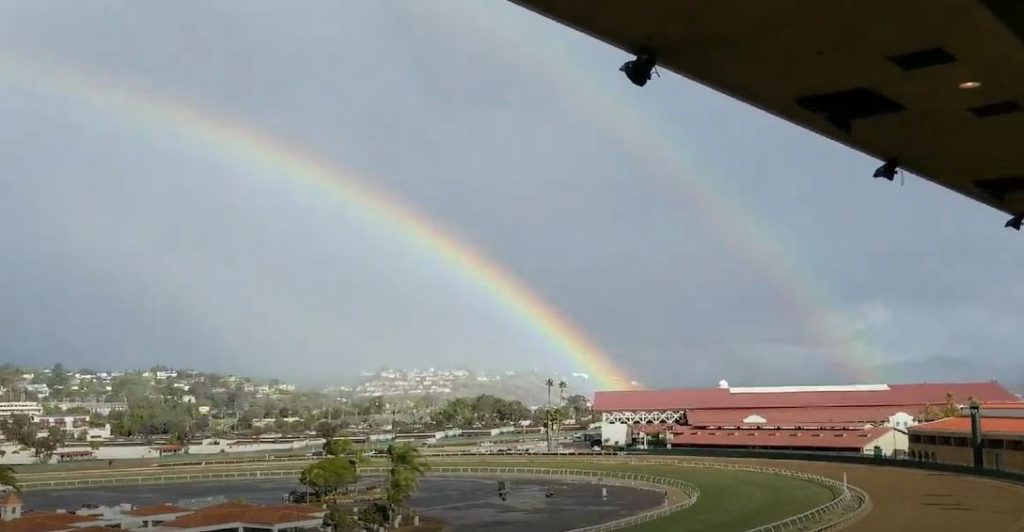 It made me think of Bing's famous song:
Where the turf meets the surf
Down at old Del Mar
Take a plane
Take a train
Take a car.
There is a smile on every face
And a winner in each race
Where the turf meets the surf
At Del Mar.
The train and car is understandable, but what about taking a plane?
Did you know that Del Mar Airport used to exist? These are from the mid-1960s: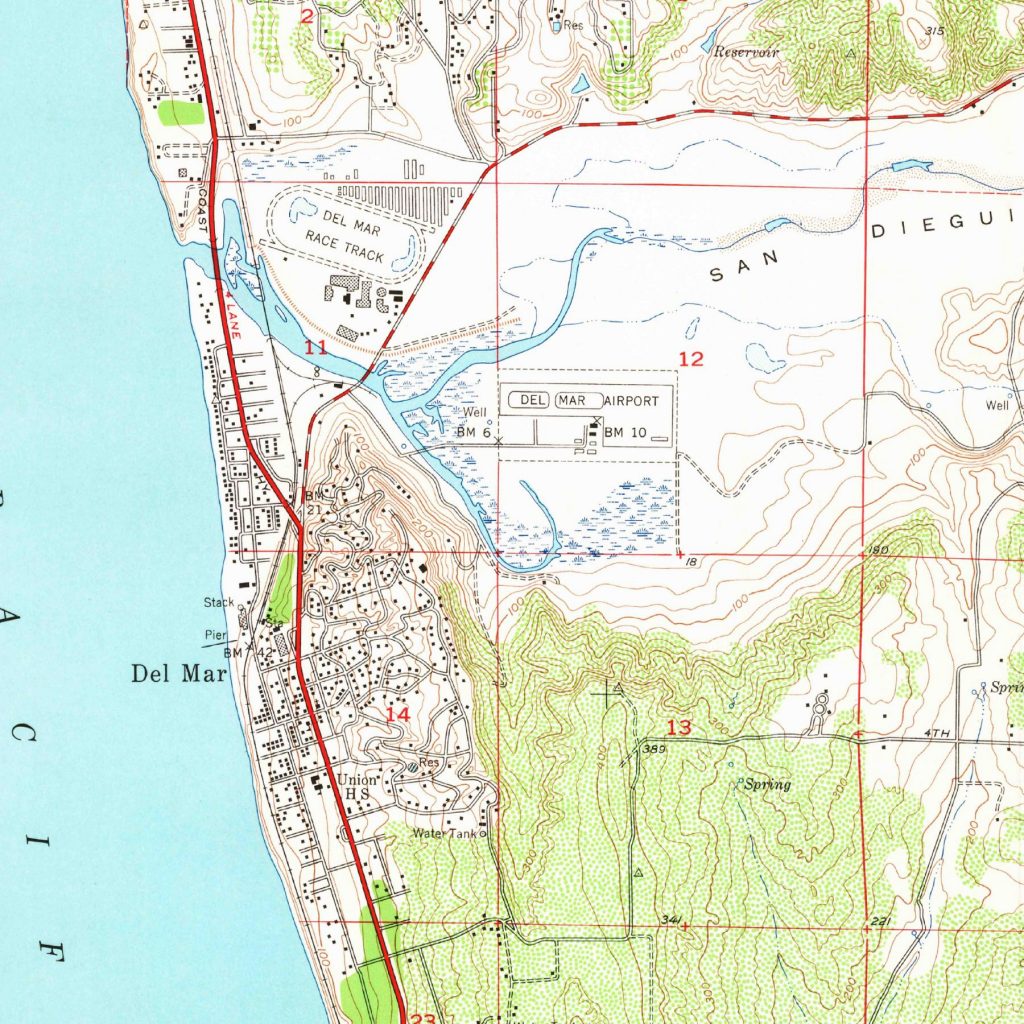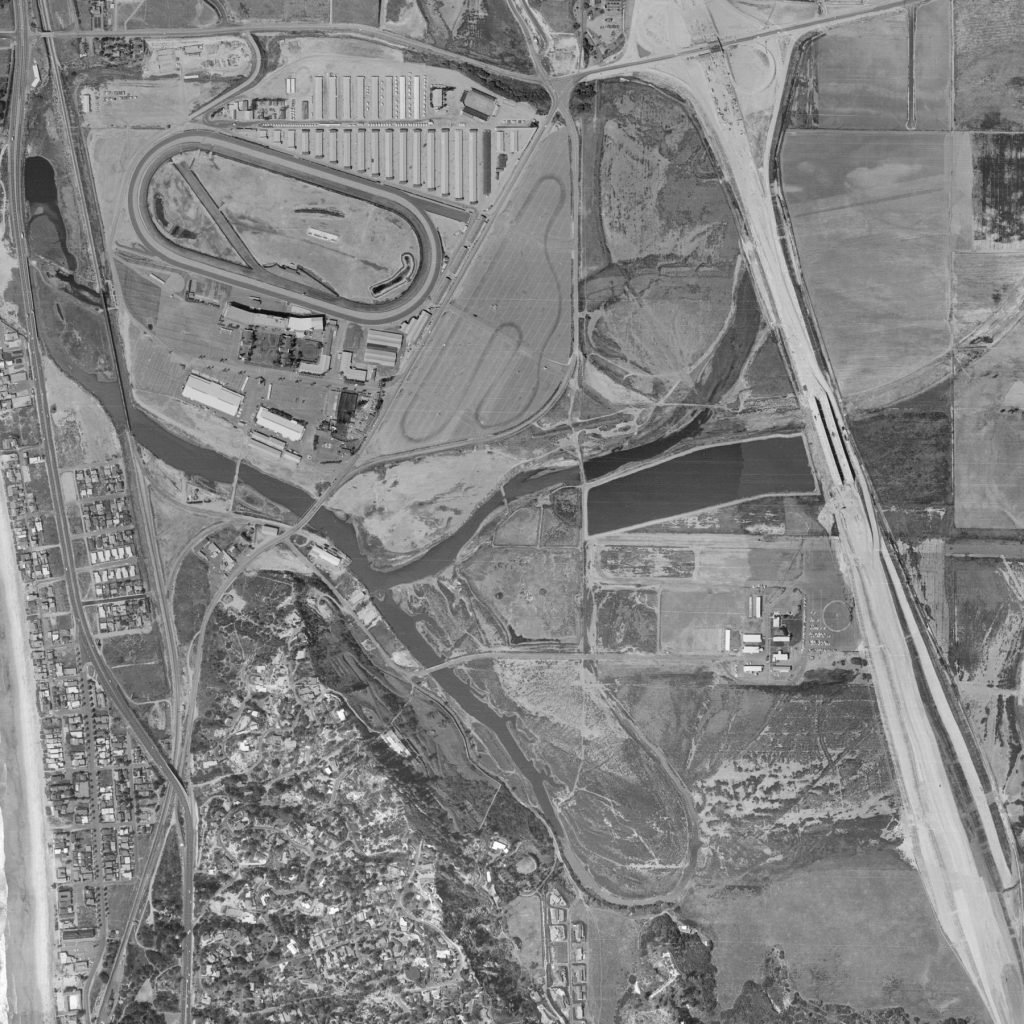 You can see that the new I-5 freeway was built right over the runway!