Lucky me! For the second listing in a row I have instant competition nearby.
Two other listings hit the MLS in the last 48 hours, including the house right in front of us – and we priced ours before we knew about them.
There are three communities within the Auberge resort, and over the last twelve months the comps have ranged from $740,000 for 1,276sf to $1,510,000 for 2,757sf.
But if we go outside Auberge and consider other one-story homes in the casitas of Santaluz – which are similar one-story plans – it looks like my $1,295,000 list price is right in there: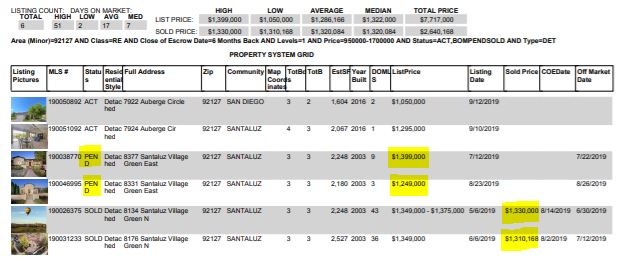 Thankfully, we have Redfin on our side too – and they are very accommodating!
Once the listing was inputted, their estimate jumped up nicely: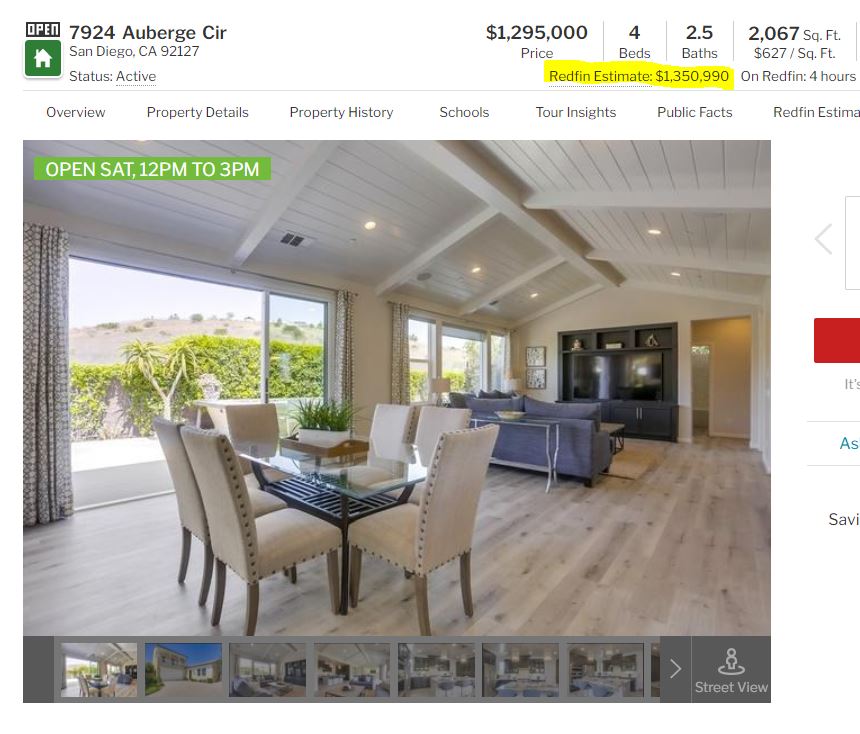 Prior to MLS input, their estimate was misguided – it was 25% lower, and instead of re-manufacturing the trend graph like they used to do, they just delete it now.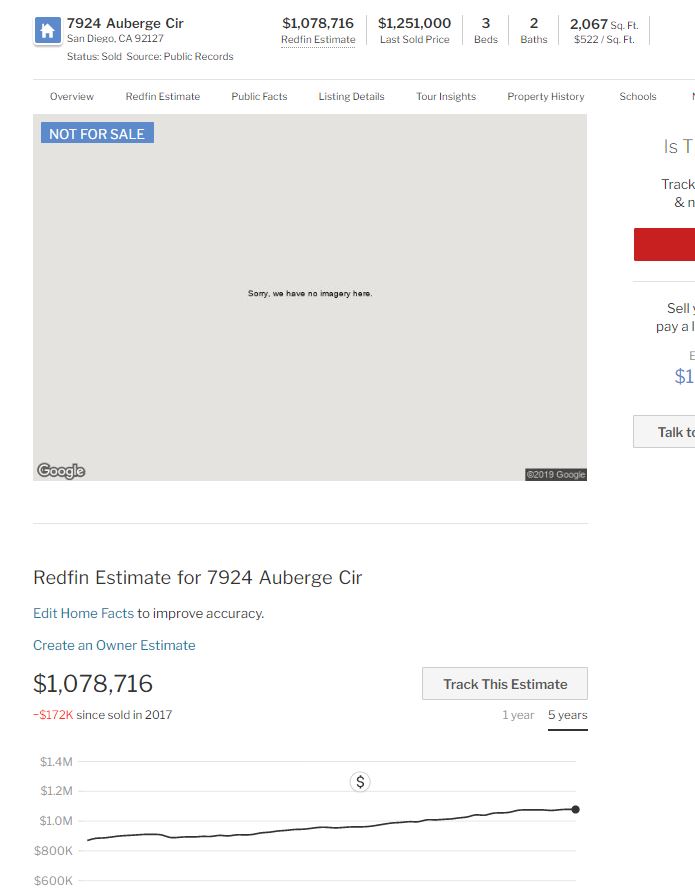 https://www.redfin.com/CA/San-Diego/7924-Auberge-Cir-92127/home/112891397
Open house 12-3 today and tomorrow!