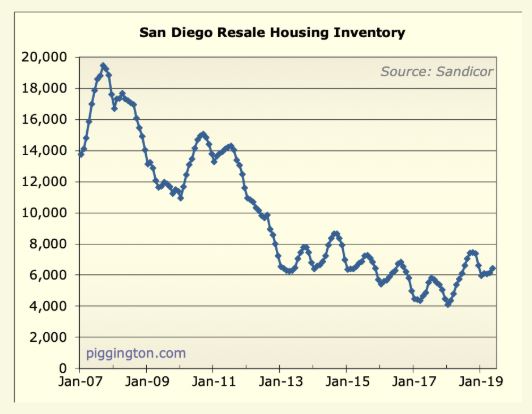 Rich's latest graphs are out, and this inventory history above shows how relatively few homes are for sale locally.
The median detached-home list price for the county today is $849,000!
He did mention a reader's theory that in the era of online search portals, the inventory has become more efficient.  Better-educated buyers are making faster decisions these days, which keeps the inventory counts down. But the hot buys have always sold quickly, and the over-abundance of data could be dumbing down the decision-making.
Do buyers just grab a house now?
More of Rich's graphs here: