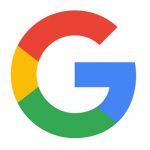 I'm glad to see a major corporation doing something for housing, though they take a beating on Twitter – many of the comments are negative.  FYI – their net income was almost $9 billion in 4Q18.
An excerpt from their press release:
Today, Google is one of the Bay Area's largest employers. Across the region, one issue stands out as particularly urgent and complex: housing. The lack of new supply, combined with the rising cost of living, has resulted in a severe shortage of affordable housing options for long-time middle and low income residents. As Google grows throughout the Bay Area—whether it's in our home town of Mountain View, in San Francisco, or in our future developments in San Jose and Sunnyvale—we've invested in developing housing that meets the needs of these communities. But there's more to do.
Today we're announcing an additional $1 billion investment in housing across the Bay Area.
First, over the next 10 years, we'll repurpose at least $750 million of Google's land, most of which is currently zoned for office or commercial space, as residential housing. This will enable us to support the development of at least 15,000 new homes at all income levels in the Bay Area, including housing options for middle and low-income families. (By way of comparison, 3,000 total homes were built in the South Bay in 2018). We hope this plays a role in addressing the chronic shortage of affordable housing options for long-time middle and low income residents.
Second, we'll establish a $250 million investment fund so that we can provide incentives to enable developers to build at least 5,000 affordable housing units across the market.
In addition to the increased supply of affordable housing these investments will help create, we will give $50 million in grants through Google.org to nonprofits focused on the issues of homelessness and displacement. This builds on the $18 million in grants we've given to help address homelessness over the last five years, including $3 million we gave to the newly opened SF Navigation Center and $1.5 million to affordable housing for low income veterans and households in Mountain View.
Google started in the SF Bay Area, and we know our responsibility to help starts at home: we're making a $1B investment to enable the development of 20K new homes in the region at all income levels, including affordable housing options in the next 10 years https://t.co/vVEYOFIUm5

— Sundar Pichai (@sundarpichai) June 18, 2019