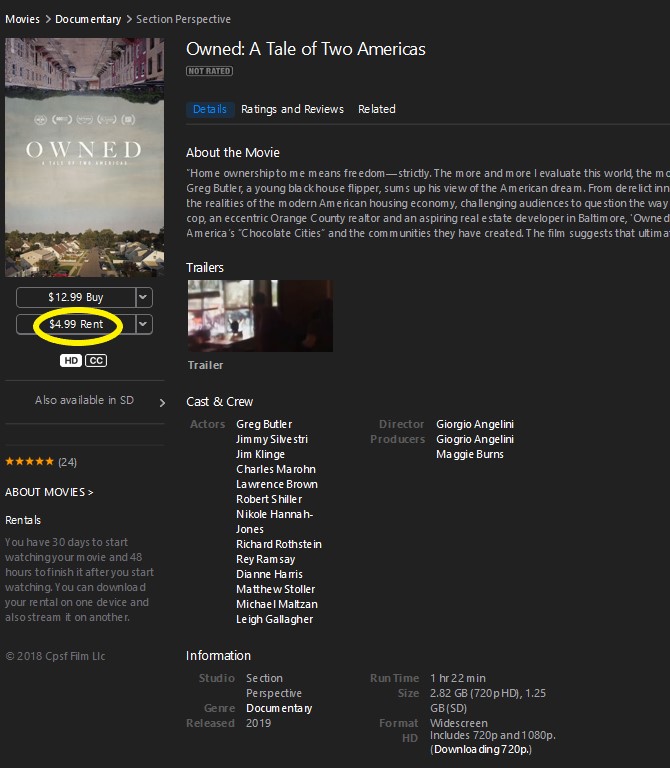 The difference between buying and renting the doc-film?
If you rent it, you have to finish it within 48 hours after you start watching.
If you buy, you have unlimited use. The buy price is less than one ticket to a Cinepolis movie!
Link to iTunes page
The film did debut in the iTunes Top 100 today – thank you!