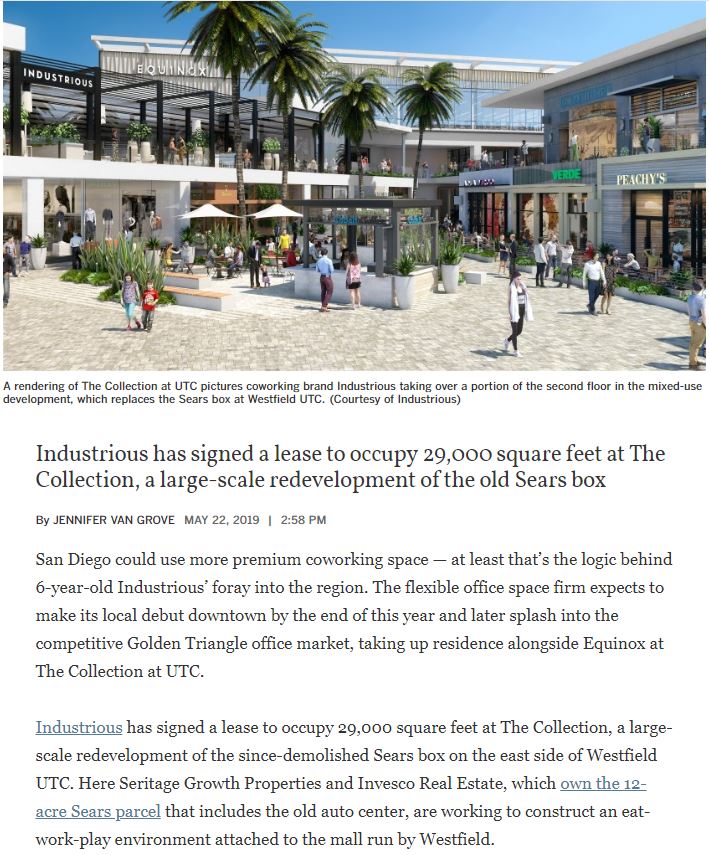 Many will lament the redevelopment of downtown Carlsbad, but it is happening everywhere as big money takes over.  It's not just the look that's changing either.
The old Sears at UTC is being completely re-purposed, and new companies that never existed before are coming in to provide services we didn't even know we needed.
Carmel Valley's Del Mar Highlands is adding 120,000sf of upscale retail tenants to compete with the One Paseo mixed-use project across the street.  Horton Plaza is getting re-worked, Mission Valley has already transformed, and surely other old parts of town will get upgraded in the near future.
There doesn't seem to be any way to stop it either.  Let's make the best of it?
Link to Article