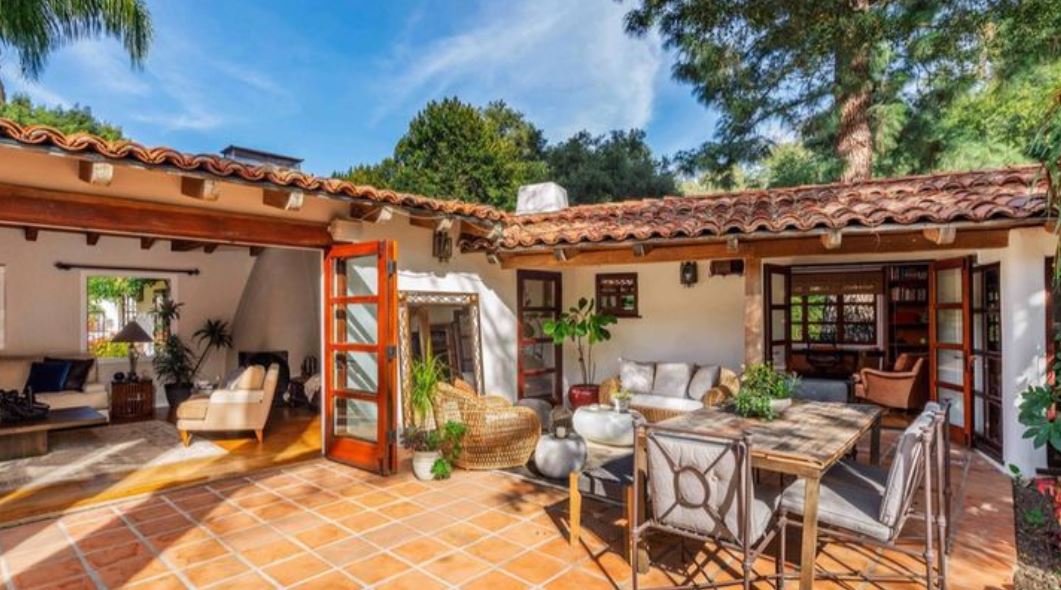 Statistics can be quirky, or maybe St. Patrick's Day is a real holiday?  The new listings dropped off 18% this week, just like in the 3rd week of March last year!
In 2018, the number of pendings hit a peak in the third week of March, and then dropped four consecutive weeks.  But it's probably more a result from so many closings from the initial surge of activity following the Super Bowl.
The average LP/SF is hanging tight.  We are at, or near, 12-month highs in all categories, and I don't expect any change. Sellers aren't motivated enough to really drop their price, instead they will just wait.
~~~~~~~~~~~~~~~~~~~~~~~~~~~~~~~~~~~~~~~~~~~~~~~~~~
The UNDER-$1,000,000 Market:
| | | | | |
| --- | --- | --- | --- | --- |
| Date | NSDCC Active Listings | Avg. LP/sf | Avg. DOM | # of Pendings |
| Jan 1 | 36 | $477/sf | 51 | 58 |
| Jan 8 | 35 | $479/sf | 42 | 56 |
| Jan 15 | 39 | $469/sf | 37 | 53 |
| Jan 22 | 37 | $453/sf | 42 | 62 |
| Jan 29 | 38 | $459/sf | 35 | 64 |
| Feb 5 | 41 | $463/sf | 26 | 69 |
| Feb 12 | 39 | $461/sf | 20 | 73 |
| Feb 19 | 42 | $456/sf | 20 | 72 |
| Feb 26 | 53 | $451/sf | 20 | 81 |
| Mar 5 | 47 | $457/sf | 24 | 79 |
| Mar 12 | 60 | $434/sf | 19 | 87 |
| Mar 19 | 67 | $478/sf | 21 | 81 |
| Mar 26 | 61 | $477/sf | 23 | 86 |
| Apr 2 | 50 | $464/sf | 24 | 95 |
| Apr 9 | 56 | $471/sf | 23 | 93 |
| Apr 16 | 61 | $464/sf | 24 | 93 |
| Apr 23 | 59 | $459/sf | 25 | 96 |
| Apr 30 | 61 | $466/sf | 27 | 95 |
| May 7 | 67 | $472/sf | 20 | 89 |
| May 14 | 66 | $480/sf | 21 | 95 |
| May 21 | 81 | $474/sf | 21 | 85 |
| May 28 | 83 | $438/sf | 24 | 91 |
| Jun 4 | 80 | $442/sf | 27 | 97 |
| Jun 11 | 81 | $427/sf | 27 | 91 |
| Jun 18 | 88 | $442/sf | 29 | 78 |
| Jun 25 | 93 | $442/sf | 31 | 77 |
| Jul 2 | 96 | $443/sf | 30 | 76 |
| Jul 9 | 98 | $447/sf | 33 | 65 |
| Jul 16 | 98 | $445/sf | 34 | 78 |
| Jul 23 | 97 | $436/sf | 34 | 68 |
| Jul 30 | 116 | $433/sf | 32 | 71 |
| Aug 6 | 111 | $434/sf | 31 | 64 |
| Aug 13 | 115 | $434/sf | 34 | 64 |
| Aug 20 | 110 | $426/sf | 37 | 58 |
| Aug 27 | 117 | $430/sf | 36 | 64 |
| Sep 3 | 109 | $427/sf | 38 | 62 |
| Sep 10 | 113 | $436/sf | 36 | 61 |
| Sep 17 | 117 | $439/sf | 36 | 59 |
| Sep 24 | 109 | $440/sf | 37 | 61 |
| Oct 1 | 100 | $441/sf | 40 | 67 |
| Oct 8 | 106 | $441/sf | 40 | 66 |
| Oct 15 | 112 | $434/sf | 43 | 57 |
| Oct 22 | 111 | $426/sf | 42 | 63 |
| Oct 29 | 114 | $422/sf | 41 | 64 |
| Nov 5 | 110 | $418/sf | 44 | 58 |
| Nov 12 | 115 | $449/sf | 42 | 60 |
| Nov 19 | 111 | $449/sf | 42 | 60 |
| Nov 26 | 106 | $450/sf | 49 | 60 |
| Dec 3 | 99 | $454/sf | 47 | 56 |
| Dec 10 | 99 | $455/sf | 47 | 55 |
| Dec 17 | 89 | $450/sf | 49 | 51 |
| Dec 24 | 83 | $462/sf | 55 | 51 |
| Dec 31 | 78 | $462/sf | 61 | 49 |
| Jan 7 | 72 | $469/sf | 55 | 49 |
| Jan 14 | 78 | $487/sf | 49 | 48 |
| Jan 21 | 82 | $488/sf | 49 | 49 |
| Jan 28 | 68 | $480/sf | 53 | 64 |
| Feb 4 | 72 | $483/sf | 53 | 69 |
| Feb 11 | 75 | $481/sf | 45 | 74 |
| Feb 18 | 67 | $482/sf | 46 | 76 |
| Feb 25 | 67 | $494/sf | 47 | 67 |
| Mar 4 | 82 | $478/sf | 38 | 64 |
| Mar 11 | 90 | $471/sf | 36 | 65 |
| Mar 18 | 95 | $475/sf | 37 | 69 |
The $1,000,000 – $1,500,000 Market:
| | | | | |
| --- | --- | --- | --- | --- |
| Date | NSDCC Active Listings | Avg. LP/sf | Avg. DOM | # of Pendings |
| Jan 1 | 91 | $532/sf | 72 | 68 |
| Jan 8 | 99 | $551/sf | 64 | 64 |
| Jan 15 | 96 | $535/sf | 61 | 75 |
| Jan 22 | 107 | $515/sf | 63 | 82 |
| Jan 29 | 108 | $512/sf | 57 | 91 |
| Feb 5 | 110 | $518/sf | 49 | 100 |
| Feb 12 | 117 | $487/sf | 46 | 106 |
| Feb 19 | 107 | $500/sf | 45 | 114 |
| Feb 26 | 112 | $485/sf | 46 | 117 |
| Mar 5 | 111 | $496/sf | 45 | 115 |
| Mar 12 | 126 | $475/sf | 43 | 109 |
| Mar 19 | 125 | $487/sf | 47 | 129 |
| Mar 26 | 133 | $484/sf | 47 | 124 |
| Apr 2 | 139 | $495/sf | 47 | 121 |
| Apr 9 | 148 | $485/sf | 51 | 119 |
| Apr 16 | 145 | $474/sf | 45 | 114 |
| Apr 23 | 162 | $470/sf | 43 | 117 |
| Apr 30 | 162 | $486/sf | 42 | 121 |
| May 7 | 180 | $495/sf | 40 | 117 |
| May 14 | 182 | $491/sf | 41 | 127 |
| May 21 | 184 | $475/sf | 40 | 135 |
| May 28 | 188 | $473/sf | 40 | 139 |
| Jun 4 | 189 | $469/sf | 43 | 148 |
| Jun 11 | 199 | $469/sf | 45 | 142 |
| Jun 18 | 193 | $465/sf | 44 | 143 |
| Jun 25 | 211 | $476/sf | 39 | 141 |
| Jul 2 | 206 | $483/sf | 41 | 142 |
| Jul 9 | 201 | $483/sf | 45 | 146 |
| Jul 16 | 200 | $502/sf | 44 | 145 |
| Jul 23 | 217 | $504/sf | 45 | 148 |
| Jul 30 | 210 | $493/sf | 48 | 154 |
| Aug 6 | 209 | $493/sf | 45 | 146 |
| Aug 13 | 214 | $496/sf | 44 | 147 |
| Aug 20 | 205 | $494/sf | 46 | 145 |
| Aug 27 | 211 | $493/sf | 46 | 134 |
| Sep 3 | 207 | $486/sf | 45 | 129 |
| Sep 10 | 211 | $489/sf | 47 | 125 |
| Sep 17 | 194 | $483/sf | 49 | 120 |
| Sep 24 | 209 | $476/sf | 49 | 108 |
| Oct 1 | 207 | $476/sf | 48 | 107 |
| Oct 8 | 201 | $481/sf | 48 | 110 |
| Oct 15 | 203 | $487/sf | 48 | 110 |
| Oct 22 | 203 | $492/sf | 48 | 108 |
| Oct 29 | 204 | $495/sf | 51 | 104 |
| Nov 5 | 204 | $490/sf | 53 | 98 |
| Nov 12 | 198 | $498/sf | 52 | 97 |
| Nov 19 | 192 | $498/sf | 55 | 93 |
| Nov 26 | 181 | $492/sf | 58 | 92 |
| Dec 3 | 174 | $478/sf | 57 | 93 |
| Dec 10 | 164 | $487/sf | 60 | 88 |
| Dec 17 | 157 | $487/sf | 62 | 85 |
| Dec 24 | 148 | $493/sf | 65 | 75 |
| Dec 31 | 147 | $495/sf | 64 | 76 |
| Jan 7 | 154 | $497/sf | 58 | 69 |
| Jan 14 | 158 | $489/sf | 54 | 65 |
| Jan 21 | 161 | $503/sf | 55 | 56 |
| Jan 28 | 169 | $489/sf | 52 | 60 |
| Feb 4 | 167 | $502/sf | 50 | 69 |
| Feb 11 | 157 | $504/sf | 51 | 84 |
| Feb 18 | 168 | $494/sf | 47 | 83 |
| Feb 25 | 175 | $494/sf | 49 | 84 |
| Mar 4 | 174 | $507/sf | 44 | 86 |
| Mar 11 | 175 | $501/sf | 44 | 91 |
| Mar 18 | 194 | $526/sf | 43 | 99 |
The $1,500,000 – $2,000,000 Market:
| | | | | |
| --- | --- | --- | --- | --- |
| Date | NSDCC Active Listings | Avg. LP/sf | Avg. DOM | # of Pendings |
| Jan 1 | 84 | $612/sf | 86 | 40 |
| Jan 8 | 98 | $612/sf | 73 | 42 |
| Jan 15 | 98 | $607/sf | 73 | 42 |
| Jan 22 | 111 | $589/sf | 63 | 42 |
| Jan 29 | 120 | $577/sf | 61 | 45 |
| Feb 5 | 114 | $586/sf | 56 | 51 |
| Feb 12 | 118 | $566/sf | 52 | 57 |
| Feb 19 | 121 | $596/sf | 53 | 64 |
| Feb 26 | 122 | $596/sf | 53 | 64 |
| Mar 5 | 125 | $593/sf | 56 | 70 |
| Mar 12 | 131 | $602/sf | 53 | 67 |
| Mar 19 | 120 | $598/sf | 58 | 74 |
| Mar 26 | 121 | $596/sf | 57 | 75 |
| Apr 2 | 128 | $593/sf | 55 | 70 |
| Apr 9 | 140 | $612/sf | 54 | 66 |
| Apr 16 | 146 | $617/sf | 50 | 67 |
| Apr 23 | 149 | $616/sf | 53 | 78 |
| Apr 30 | 152 | $605/sf | 60 | 81 |
| May 7 | 157 | $618/sf | 63 | 85 |
| May 14 | 158 | $614/sf | 63 | 87 |
| May 21 | 154 | $637/sf | 54 | 82 |
| May 28 | 146 | $633/sf | 58 | 80 |
| Jun 4 | 149 | $614/sf | 54 | 76 |
| Jun 11 | 158 | $615/sf | 50 | 83 |
| Jun 18 | 164 | $606/sf | 53 | 77 |
| Jun 25 | 160 | $606/sf | 56 | 73 |
| Jul 2 | 160 | $607/sf | 56 | 69 |
| Jul 9 | 160 | $590/sf | 63 | 65 |
| Jul 16 | 160 | $591/sf | 63 | 66 |
| Jul 23 | 156 | $587/sf | 65 | 67 |
| Jul 30 | 158 | $582/sf | 68 | 69 |
| Aug 6 | 165 | $590/sf | 59 | 70 |
| Aug 13 | 166 | $596/sf | 58 | 72 |
| Aug 20 | 172 | $608/sf | 61 | 67 |
| Aug 27 | 171 | $622/sf | 66 | 65 |
| Sep 3 | 172 | $611/sf | 67 | 64 |
| Sep 10 | 176 | $603/sf | 69 | 52 |
| Sep 17 | 177 | $613/sf | 70 | 56 |
| Sep 24 | 174 | $618/sf | 72 | 56 |
| Oct 1 | 164 | $624/sf | 73 | 57 |
| Oct 8 | 169 | $612/sf | 68 | 57 |
| Oct 15 | 174 | $612/sf | 69 | 51 |
| Oct 22 | 171 | $602/sf | 69 | 55 |
| Oct 29 | 159 | $601/sf | 73 | 57 |
| Nov 5 | 158 | $601/sf | 68 | 63 |
| Nov 12 | 157 | $605/sf | 66 | 57 |
| Nov 19 | 147 | $624/sf | 70 | 57 |
| Nov 26 | 141 | $620/sf | 74 | 53 |
| Dec 3 | 131 | $611/sf | 76 | 53 |
| Dec 10 | 127 | $619/sf | 76 | 50 |
| Dec 17 | 118 | $632/sf | 80 | 45 |
| Dec 24 | 109 | $644/sf | 86 | 37 |
| Dec 31 | 104 | $636/sf | 94 | 35 |
| Jan 7 | 108 | $628/sf | 86 | 33 |
| Jan 14 | 107 | $647/sf | 83 | 37 |
| Jan 21 | 113 | $665/sf | 77 | 39 |
| Jan 28 | 116 | $676/sf | 76 | 42 |
| Feb 4 | 125 | $665/sf | 73 | 41 |
| Feb 11 | 131 | $670/sf | 72 | 43 |
| Feb 18 | 132 | $674/sf | 71 | 49 |
| Feb 25 | 130 | $670/sf | 66 | 53 |
| Mar 4 | 134 | $677/sf | 59 | 59 |
| Mar 11 | 143 | $674/sf | 57 | 53 |
| Mar 18 | 143 | $649/sf | 56 | 67 |
The $2,000,000+ Market:
| | | | | |
| --- | --- | --- | --- | --- |
| Date | NSDCC Active Listings | Avg. LP/sf | Avg. DOM | # of Pendings |
| Jan 1 | 341 | $1,021/sf | 127 | 56 |
| Jan 8 | 356 | $1,007/sf | 123 | 49 |
| Jan 15 | 370 | $991/sf | 115 | 48 |
| Jan 22 | 375 | $992/sf | 110 | 47 |
| Jan 29 | 384 | $1,005/sf | 109 | 56 |
| Feb 5 | 387 | $1,005/sf | 111 | 56 |
| Feb 12 | 379 | $1,004/sf | 107 | 63 |
| Feb 19 | 399 | $990/sf | 104 | 69 |
| Feb 26 | 400 | $990/sf | 101 | 75 |
| Mar 5 | 398 | $1,022/sf | 97 | 79 |
| Mar 12 | 406 | $1,017/sf | 99 | 89 |
| Mar 19 | 430 | $1,020/sf | 97 | 79 |
| Mar 26 | 455 | $0/sf | 92 | 71 |
| Apr 2 | 453 | $0/sf | 94 | 67 |
| Apr 9 | 462 | $0/sf | 94 | 66 |
| Apr 16 | 473 | $0/sf | 95 | 66 |
| Apr 23 | 482 | $0/sf | 95 | 70 |
| Apr 30 | 476 | $0/sf | 94 | 74 |
| May 7 | 486 | $0/sf | 92 | 72 |
| May 14 | 493 | $0/sf | 91 | 84 |
| May 21 | 510 | $0/sf | 92 | 79 |
| May 28 | 504 | $0/sf | 95 | 90 |
| Jun 4 | 488 | $0/sf | 94 | 102 |
| Jun 11 | 502 | $0/sf | 95 | 99 |
| Jun 18 | 524 | $0/sf | 93 | 91 |
| Jun 25 | 525 | $0/sf | 92 | 78 |
| Jul 2 | 516 | $0/sf | 94 | 78 |
| Jul 9 | 519 | $0/sf | 96 | 73 |
| Jul 16 | 521 | $0/sf | 98 | 80 |
| Jul 23 | 539 | $0/sf | 98 | 82 |
| Jul 30 | 550 | $0/sf | 101 | 82 |
| Aug 6 | 544 | $0/sf | 101 | 81 |
| Aug 13 | 556 | $0/sf | 100 | 78 |
| Aug 20 | 562 | $0/sf | 100 | 76 |
| Aug 27 | 552 | $0/sf | 102 | 74 |
| Sep 3 | 541 | $0/sf | 105 | 65 |
| Sep 10 | 543 | $0/sf | 106 | 72 |
| Sep 17 | 550 | $0/sf | 106 | 78 |
| Sep 24 | 545 | $0/sf | 107 | 80 |
| Oct 1 | 528 | $0/sf | 106 | 81 |
| Oct 8 | 523 | $0/sf | 107 | 84 |
| Oct 15 | 523 | $0/sf | 107 | 82 |
| Oct 22 | 528 | $0/sf | 106 | 80 |
| Oct 29 | 523 | $0/sf | 110 | 81 |
| Nov 5 | 505 | $0/sf | 108 | 84 |
| Nov 12 | 503 | $0/sf | 107 | 80 |
| Nov 19 | 500 | $0/sf | 109 | 82 |
| Nov 26 | 502 | $0/sf | 113 | 74 |
| Dec 3 | 489 | $0/sf | 114 | 72 |
| Dec 10 | 498 | $0/sf | 115 | 62 |
| Dec 17 | 473 | $0/sf | 121 | 55 |
| Dec 24 | 443 | $1,038/sf | 127 | 52 |
| Dec 31 | 417 | $1,038/sf | 132 | 57 |
| Jan 7 | 398 | $1,083/sf | 129 | 55 |
| Jan 14 | 402 | $1,091/sf | 124 | 58 |
| Jan 21 | 410 | $1,073/sf | 123 | 55 |
| Jan 28 | 421 | $1,087/sf | 113 | 54 |
| Feb 4 | 428 | $1,079/sf | 111 | 58 |
| Feb 11 | 440 | $1,068/sf | 109 | 59 |
| Feb 18 | 447 | $0/sf | 107 | 62 |
| Feb 25 | 453 | $0/sf | 106 | 62 |
| Mar 4 | 449 | $0/sf | 102 | 67 |
| Mar 11 | 462 | $0/sf | 100 | 83 |
| Mar 18 | 466 | $0/sf | 102 | 81 |
Weekly NSDCC New Listings and New Pendings
Week

New Listings

New Pendings

Total Pendings

Jan 1, 2018

18

15

Jan 8

89

31

Jan 15

87

43

Jan 22

87

43

Jan 29

81

48

244

Feb 5

77

53

262

Feb 12

74

53

280

Feb 19

89

55

295

Feb 26

87

57

318

Mar 5

84

62

328

Mar 12

107

61

339

Mar 19

88

59

350

Mar 26

99

55

347

Apr 2

87

66

346

Apr 9

106

58

336

Apr 16

98

54

331

Apr 23

108

67

353

Apr 30

98

70

362

May 7

138

68

355

May 14

99

78

386

May 21

115

63

369

May 28

92

84

387

Jun 4

91

77

410

Jun 11

100

56

401

Jun 18

103

54

376

Jun 25

105

54

358

Jul 2

83

78

361

Jul 9

74

50

342

Jul 16

109

83

361

Jul 23

101

54

357

Jul 30

97

67

364

Aug 6

101

60

349

Aug 13

103

54

350

Aug 20

89

58

334

Aug 27

83

46

325

Sep 3

80

59

312

Sep 10

83

46

302

Sep 17

91

53

305

Sep 24

85

41

296

Oct 1

95

47

302

Oct 8

93

55

307

Oct 15

84

40

291

Oct 22

101

51

298

Oct 29

69

55

299

Nov 5

75

49

293

Nov 12

82

43

284

Nov 19

59

42

282

Nov 26

33

27

270

Dec 3

67

45

264

Dec 10

66

37

247

Dec 17

34

37

231

Dec 24

29

37

212

Dec 31

12

20

211

Jan 7, 2019

92

24

203

Jan 14

81

35

205

Jan 21

77

33

196

Jan 28

87

47

217

Feb 4

92

45

233

Feb 11

83

48

255

Feb 18

84

52

263

Feb 25

72

39

261

Mar 4

113

52

267

Mar 11

122

63

284

Mar 18

100

64

302