Jim Klinge
Klinge Realty Group
Broker-Associate, Compass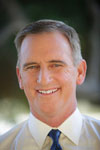 Are you looking for an experienced agent to help you buy or sell a home?
Contact Jim the Realtor!
682 S. Coast Hwy 101, Suite #110
Encinitas, CA 92024

(858) 997-3801 call or text
CA DRE #01527365, CA DRE #00873197
Subscribe
5315455
"I cannot believe there are no reviews of Donna yet, ugh!! She is the secret sauce of the Jim Klinge/Donna Klinge combo! I will touch on Jim here, but Donna is why I'm so totally loyal to these two (no offense to Jim :)).
I consider myself a rather savvy buyer/seller. I've bought/sold 7 times in more "
5.0/5.0
4911411
"Jim and Donna Klinge are by far the most professional, personable and responsive realtors I have ever worked with. They provide VIP concierge level service in every area of the process of selling your home. My home was marketed so successfully that we received an offer the day after our first and only open house. Thanks to Jim's pricing and negotiating, our house is now the highest sold in our community... more "
5.0/5.0
305973
"Jim educated us, helped us find the perfect house, and then negotiated us a great deal. I would hate to be sitting across the negotiating table from ... more "
5.0/5.0
332633
"Jim is thorough and will be brutally honest about the homes he shows you. He provides great service and follows through until the very end and even ... more "
5.0/5.0
351390
"I highly recommend Jim as a buyer's agent. Working with Jim, we closed this week on a San Diego condo. Jim prepared a list of comparable sales to ... more "
5.0/5.0