Today, Ryan Gorman, the CEO of NRT which owns Realogy (Coldwell Banker, Century 21, Corcoran, etc.) took a major shot at Compass.
He released this two-page 'questionnaire' for his agents to use when interviewing with Compass, but he sure comes off as desperate and paranoid:
Help-Agents-Avoid-Being-Thrown-Off-Course-by-a-Spinning-Compass-CB-NRT
Our CEO, Robert Reffkin, shrugged it off, which is fine and what he should do:
"What you talk about is a representation of what you are focused on," Reffkin said. "We don't tear down competitors, we don't pay attention to the noise, what we focus on is empowering agents."
But as a Compass guy, I'm going to address some of Ryan's specific concerns for those consumers and agents who might be curious and want to know the truth:
1. Robert Reffkin told us that because we're in the Top 20 markets, the company was going to concentrate on supporting and growing those already in play – which sounds great to us agents.  I don't know how you rate the Top 20, but here's where we are: Atlanta, Boston, Chicago, Dallas, Denver, Houston, Los Angeles, Miami, New York City, Orange County, Philadelphia, San Francisco, San Diego, Seattle, and Washington D.C., plus nine other smaller cities – which makes 24 markets.  Close enough.
2. Compass agents grow their business quickly after joining Compass? I don't remember that claim specifically, but every agent knows your business usually takes a hit when you change companies.  Ryan said York at MoxiWorks contradicted the claim, but that's not true. York said that the Compass market share was lower than claimed, but he checked the Compass production only, when Compass said it was the agents' cumulative total for the year.  Agents count their annual sales volume, regardless of their brokerage, so the Compass and MoxiWorks measurements were apples and oranges – for Ryan to misconstrue what happened is disingenuous.
3. Ryan says Cigna isn't our insurance company, but looks like they are to me: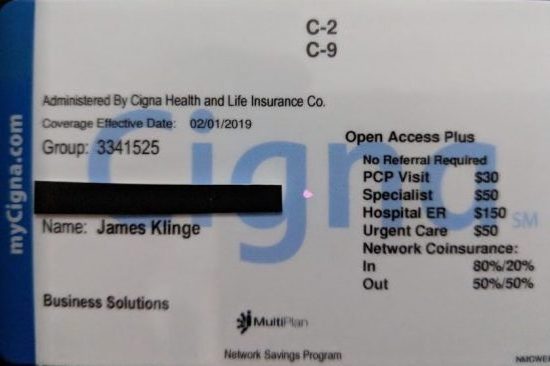 We saved $4,000+ per year and have a lower deductible.
4. Ryan claims Compass is losing money and wants to know about the turn-around plan?  There's $1 billion in the bank, and Compass will likely do an IPO in the next 24 months.  But agents are focused on selling homes – if we make any money on stocks or stock options, it will be icing on the cake.
5. Ryan said that Compass 'strongly encourages' agents to use the in-house tools. Nobody has ever asked or told me to use the Compass tools.  Furthermore, the Compass agents I know are all seasoned professionals who used their own tools long before working at Compass.
After his release went public, Ryan said this:
"I believe competition raises the level of play, and I welcome it," Gorman said. "But when a competitor fails to uphold the basic ethics and integrity that this industry has together worked so hard to build, and puts the people I care about in jeopardy, I cannot sit on my hands."
"The 'talk' coming from Compass behind closed doors is disturbing, and yet even in public forums, such as this publication, the inconsistencies, exaggerations and flip-flops by Compass executives are deeply concerning."
The NRT sales volume is around 5x what we sell at Compass, and this guy goes ballistic over half-truths and innuendo, most of which is wrong or inconsequential?  Why?