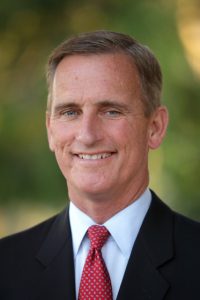 This was published on April, 2, 2014. The SD Case-Shiller is 28% higher today than it was then, and the trading hasn't thinned out much, at least not yet.  We had 2,850 NSDCC sales in 2014, and 2,801 last year:
Below is a Q&A with Jim Klinge, the head of San Diego-based Klinge Realty and the creator of BubbleInfo.com, a realty blog.
BUSINESS INSIDER: What is the most underreported story in housing? 
JIM KLINGE: The health of the real estate market. We're back to peak pricing – and higher – around coastal San Diego during the toughest mortgage underwriting in the history of the world.
BI: What is the biggest change you've seen since the bust in terms of the typical buyers' profile?
JK: No change – almost all are owner-occupants.  Surprisingly, having direct access to recent sales via the internet hasn't made buyers more critical about price.  Over the last 12 months, it's been the opposite – people are paying prices that are 5% to 10% higher than recent sales.  Because they are so familiar with the values, you'd think they would be more discerning, but the fear of loss supersedes all – they just want to buy a house, and are tired of losing.
BI: What is the biggest mistake buyers are making these days?
JK: Not researching realtors. They think we're all the same, so they just grab one.
BI: What is the biggest mistake sellers are making these days?
JK: Not researching realtors.  Many just grab the one who mails them the most propaganda.
BI: How much higher can the Sun Belt markets climb?
JK: The prime markets could easily rise another 10% to 20%, price-wise, in the next 2-3 years.  But it will be on very thin trading, which makes you question how legit it is, and whether it will sustain.
Click here and scroll down for text: