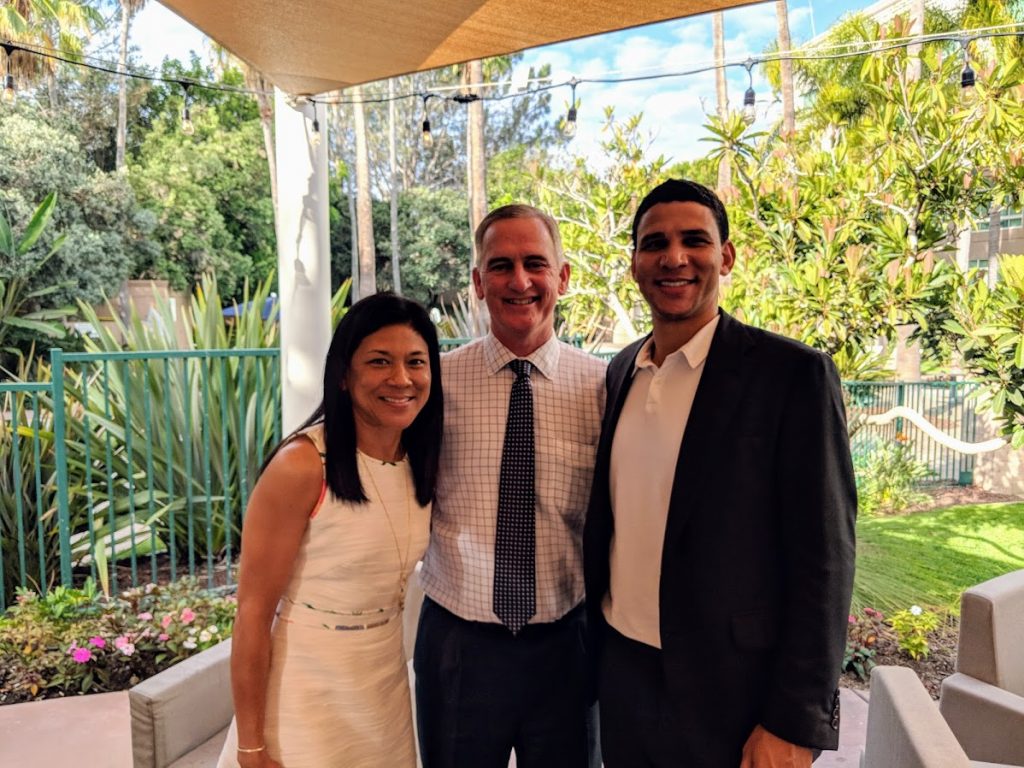 Today was our Compass Day.
We met our CEO, Robert Reffkin, and we were thoroughly impressed.
We come from different backgrounds – I'm the scrappy street guy, and he is the Wall Street wunderkind – but we see the future of real estate the same way.
He mingled for longer-than-necessary during the breakfast warm-up, and then spoke for about an hour on his vision of Compass, and creating a platform for top-producing agents to best serve their clients.  Then he hung around for another extended period during happy hour, shaking hands and making himself very available to agents and support staff alike. He exemplified leadership in the best way.
It is a contagious environment!
Since January, Compass has hired 210 top-producing agents in San Diego (when we signed two months ago, there were 160). Most importantly, there are also 54 full-time support staff, which is unheard of in typical real estate brokerages.
There will be some consolidation coming to the real estate industry, and eventually the consumers will have a choice between taking their chances with discount fees for minimal service or hiring top professionals to deliver superior service and results (Wal-Mart vs Nordstrom).
We'll do a second post on this topic, which won't include how old I feel. I was the only one wearing a tie, and black shoes.  This is a younger crowd!