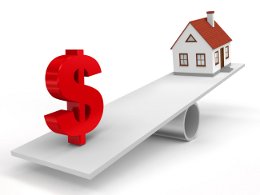 We see people changing their price by $1,000 or $5,000, and it makes you wonder what they are doing.  They can't actually believe that it will do any good, can they?
Here's why they do it. Realtors tend to live off their MLS hotsheet, which is the day's summary of listing activity.  Every time a listing has a price change, it gets back onto the hotsheet, which reminds agents that it's still for sale, and to consider showing it again.
But that's the only reason.  Nobody will be too impressed with a price change unless it is substantial, like 5% of the list price.
Back when houses sold in the $100,000s and $200,000s, a price change of $5,000 or $10,000 was 5% or more. But now that 94% of the NSDCC houses for sale are listed over $900,000, buyers get annoyed if you only change the price by a couple of bucks.
I used to think of pricing in easy-to-digest quarters.  For example:
$999,000,
$1,029,000,
$1,049,000,
$1,079,000
$1,099,000.
But now that we have fewer comps, more listings not selling, and overall buyer exhaustion, we might as well cut to the chase. Besides, it's hard to know where the values are when they can change +/- $50,000 in an afternoon.
Let's make it simple and just use two price points (half and full million):
$999,000
$1,049,000
$1,099,000
Today's pricing is slushy enough that moving in $50,000 increments is a good way to keep a listing fresh and compelling!