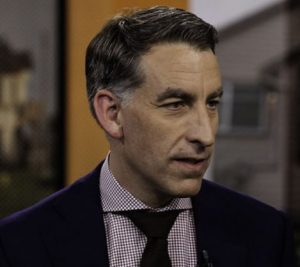 Hat tip to Richard for sending this in:
The housing market hit a sudden and "significant" slowdown in the past few weeks that could continue in coming months, Redfin Corp.'s chief executive said Thursday afternoon.
The real-estate brokerage and website company announced second-quarter earnings Thursday afternoon that beat expectations, but the company's third-quarter forecast came in short of what Wall Street was projecting. On a conference call to discuss the results, Chief Executive Glenn Kelman reported that Redfin had pulled down its forecast after "an unexpected drop in Redfin's bookings growth in the past three weeks, slowing traffic growth in a weakening real-estate market."
Redfin stock, which fell in extended trading after the forecast was made public, saw that decline accelerate to a loss of almost 10% after Kelman spoke Thursday afternoon, but he did not hold back. He said a decline in U.S. home sales in June was expected to reappear in August and September after a slight relief in July, specifically calling out difficulties in markets on the West Coast that have driven home sales higher in the past few years.
"For the first time in years, we are getting reports from managers of some markets that home buyer demand is waning, especially in some of Redfin's largest markets," Kelman said, specifically calling out Seattle, Portland and San Jose as areas where inventory was still tight but did not seem to be pushing prices higher still.
"June sales were down in these markets by double-digits and inventory was up also by double-digits," he said of the West Coast cities. "The trend is continuing in July and reports are now coming in from Washington, D.C.; Boston; Virginia and parts of Chicago as well that homes there are getting harder to sell."
"We aren't entirely sure how much of it is the market and how much of it is us because our guidance is based on a slowdown that only occurred in the last few weeks. It was a significant slowdown," Kelman said. "It may be that we have a good week this week and a good week next week and we can outperform it. But we are seeing a significant change.
"My guess is that only some of it is driven by the environment. It is definitely changing."
Link to Full Article