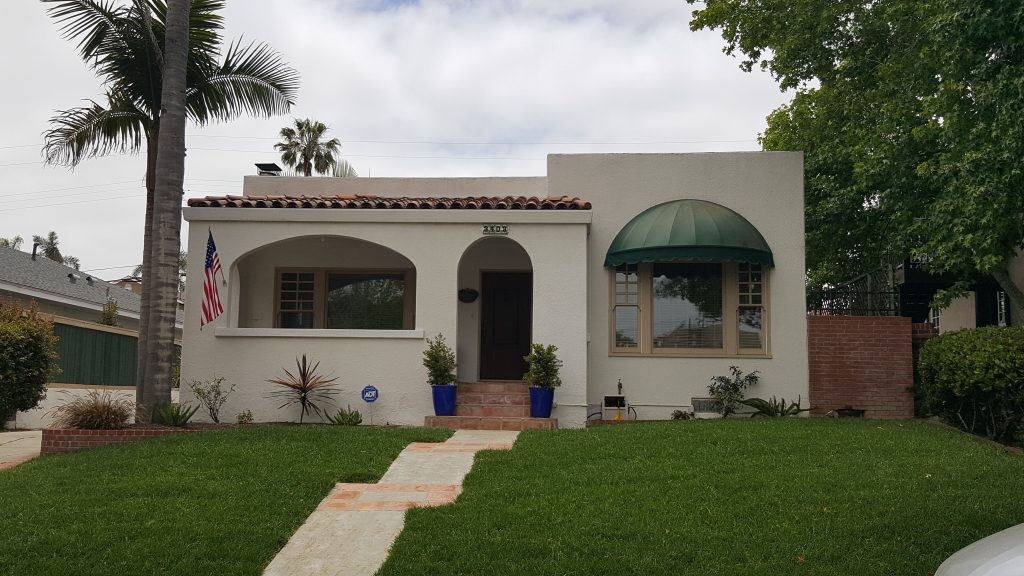 The most interesting stat of the day?
While the rest of the inventory numbers are relatively stable, the number of pendings in the Under-$1,000,000 category is at its lowest point since January – and the average LP-per-sf is about 5% lower than January too.
The number of NSDCC active listings under $1,000,000?
Almost three times as many as we had in January!
The UNDER-$1,000,000 Market:
| | | | | |
| --- | --- | --- | --- | --- |
| Date | NSDCC Active Listings | Avg. LP/sf | Avg. DOM | # of Pendings |
| Jan 1 | 36 | $477/sf | 51 | 58 |
| Jan 8 | 35 | $479/sf | 42 | 56 |
| Jan 15 | 39 | $469/sf | 37 | 53 |
| Jan 22 | 37 | $453/sf | 42 | 62 |
| Jan 29 | 38 | $459/sf | 35 | 64 |
| Feb 5 | 41 | $463/sf | 26 | 69 |
| Feb 12 | 39 | $461/sf | 20 | 73 |
| Feb 19 | 42 | $456/sf | 20 | 72 |
| Feb 26 | 53 | $451/sf | 20 | 81 |
| Mar 5 | 47 | $457/sf | 24 | 79 |
| Mar 12 | 60 | $434/sf | 19 | 87 |
| Mar 19 | 67 | $478/sf | 21 | 81 |
| Mar 26 | 61 | $477/sf | 23 | 86 |
| Apr 2 | 50 | $464/sf | 24 | 95 |
| Apr 9 | 56 | $471/sf | 23 | 93 |
| Apr 16 | 61 | $464/sf | 24 | 93 |
| Apr 23 | 59 | $459/sf | 25 | 96 |
| Apr 30 | 61 | $466/sf | 27 | 95 |
| May 7 | 67 | $472/sf | 20 | 89 |
| May 14 | 66 | $480/sf | 21 | 95 |
| May 21 | 81 | $474/sf | 21 | 85 |
| May 28 | 83 | $438/sf | 24 | 91 |
| Jun 4 | 80 | $442/sf | 27 | 97 |
| Jun 11 | 81 | $427/sf | 27 | 91 |
| Jun 18 | 88 | $442/sf | 29 | 78 |
| Jun 25 | 93 | $442/sf | 31 | 77 |
| Jul 2 | 96 | $443/sf | 30 | 76 |
| Jul 9 | 98 | $447/sf | 33 | 65 |
| Jul 16 | 98 | $445/sf | 34 | 78 |
| Jul 23 | 97 | $436/sf | 34 | 68 |
| Jul 30 | 116 | $433/sf | 32 | 71 |
| Aug 6 | 111 | $434/sf | 31 | 64 |
The $1,000,000 – $1,500,000 Market:
| | | | | |
| --- | --- | --- | --- | --- |
| Date | NSDCC Active Listings | Avg. LP/sf | Avg. DOM | # of Pendings |
| Jan 1 | 91 | $532/sf | 72 | 68 |
| Jan 8 | 99 | $551/sf | 64 | 64 |
| Jan 15 | 96 | $535/sf | 61 | 75 |
| Jan 22 | 107 | $515/sf | 63 | 82 |
| Jan 29 | 108 | $512/sf | 57 | 91 |
| Feb 5 | 110 | $518/sf | 49 | 100 |
| Feb 12 | 117 | $487/sf | 46 | 106 |
| Feb 19 | 107 | $500/sf | 45 | 114 |
| Feb 26 | 112 | $485/sf | 46 | 117 |
| Mar 5 | 111 | $496/sf | 45 | 115 |
| Mar 12 | 126 | $475/sf | 43 | 109 |
| Mar 19 | 125 | $487/sf | 47 | 129 |
| Mar 26 | 133 | $484/sf | 47 | 124 |
| Apr 2 | 139 | $495/sf | 47 | 121 |
| Apr 9 | 148 | $485/sf | 51 | 119 |
| Apr 16 | 145 | $474/sf | 45 | 114 |
| Apr 23 | 162 | $470/sf | 43 | 117 |
| Apr 30 | 162 | $486/sf | 42 | 121 |
| May 7 | 180 | $495/sf | 40 | 117 |
| May 14 | 182 | $491/sf | 41 | 127 |
| May 21 | 184 | $475/sf | 40 | 135 |
| May 28 | 188 | $473/sf | 40 | 139 |
| Jun 4 | 189 | $469/sf | 43 | 148 |
| Jun 11 | 199 | $469/sf | 45 | 142 |
| Jun 18 | 193 | $465/sf | 44 | 143 |
| Jun 25 | 211 | $476/sf | 39 | 141 |
| Jul 2 | 206 | $483/sf | 41 | 142 |
| Jul 9 | 201 | $483/sf | 45 | 146 |
| Jul 16 | 200 | $502/sf | 44 | 145 |
| Jul 23 | 217 | $504/sf | 45 | 148 |
| Jul 30 | 210 | $493/sf | 48 | 154 |
| Aug 6 | 209 | $493/sf | 45 | 146 |
The $1,500,000 – $2,000,000 Market:
| | | | | |
| --- | --- | --- | --- | --- |
| Date | NSDCC Active Listings | Avg. LP/sf | Avg. DOM | # of Pendings |
| Jan 1 | 84 | $612/sf | 86 | 40 |
| Jan 8 | 98 | $612/sf | 73 | 42 |
| Jan 15 | 98 | $607/sf | 73 | 42 |
| Jan 22 | 111 | $589/sf | 63 | 42 |
| Jan 29 | 120 | $577/sf | 61 | 45 |
| Feb 5 | 114 | $586/sf | 56 | 51 |
| Feb 12 | 118 | $566/sf | 52 | 57 |
| Feb 19 | 121 | $596/sf | 53 | 64 |
| Feb 26 | 122 | $596/sf | 53 | 64 |
| Mar 5 | 125 | $593/sf | 56 | 70 |
| Mar 12 | 131 | $602/sf | 53 | 67 |
| Mar 19 | 120 | $598/sf | 58 | 74 |
| Mar 26 | 121 | $596/sf | 57 | 75 |
| Apr 2 | 128 | $593/sf | 55 | 70 |
| Apr 9 | 140 | $612/sf | 54 | 66 |
| Apr 16 | 146 | $617/sf | 50 | 67 |
| Apr 23 | 149 | $616/sf | 53 | 78 |
| Apr 30 | 152 | $605/sf | 60 | 81 |
| May 7 | 157 | $618/sf | 63 | 85 |
| May 14 | 158 | $614/sf | 63 | 87 |
| May 21 | 154 | $637/sf | 54 | 82 |
| May 28 | 146 | $633/sf | 58 | 80 |
| Jun 4 | 149 | $614/sf | 54 | 76 |
| Jun 11 | 158 | $615/sf | 50 | 83 |
| Jun 18 | 164 | $606/sf | 53 | 77 |
| Jun 25 | 160 | $606/sf | 56 | 73 |
| Jul 2 | 160 | $607/sf | 56 | 69 |
| Jul 9 | 160 | $590/sf | 63 | 65 |
| Jul 16 | 160 | $591/sf | 63 | 66 |
| Jul 23 | 156 | $587/sf | 65 | 67 |
| Jul 30 | 158 | $582/sf | 68 | 69 |
| Aug 6 | 165 | $590/sf | 59 | 70 |
The $2,000,000+ Market:
| | | | | |
| --- | --- | --- | --- | --- |
| Date | NSDCC Active Listings | Avg. LP/sf | Avg. DOM | # of Pendings |
| Jan 1 | 341 | $1,021/sf | 127 | 56 |
| Jan 8 | 356 | $1,007/sf | 123 | 49 |
| Jan 15 | 370 | $991/sf | 115 | 48 |
| Jan 22 | 375 | $992/sf | 110 | 47 |
| Jan 29 | 384 | $1,005/sf | 109 | 56 |
| Feb 5 | 387 | $1,005/sf | 111 | 56 |
| Feb 12 | 379 | $1,004/sf | 107 | 63 |
| Feb 19 | 399 | $990/sf | 104 | 69 |
| Feb 26 | 400 | $990/sf | 101 | 75 |
| Mar 5 | 398 | $1,022/sf | 97 | 79 |
| Mar 12 | 406 | $1,017/sf | 99 | 89 |
| Mar 19 | 430 | $1,020/sf | 97 | 79 |
| Mar 26 | 455 | $0/sf | 92 | 71 |
| Apr 2 | 453 | $0/sf | 94 | 67 |
| Apr 9 | 462 | $0/sf | 94 | 66 |
| Apr 16 | 473 | $0/sf | 95 | 66 |
| Apr 23 | 482 | $0/sf | 95 | 70 |
| Apr 30 | 476 | $0/sf | 94 | 74 |
| May 7 | 486 | $0/sf | 92 | 72 |
| May 14 | 493 | $0/sf | 91 | 84 |
| May 21 | 510 | $0/sf | 92 | 79 |
| May 28 | 504 | $0/sf | 95 | 90 |
| Jun 4 | 488 | $0/sf | 94 | 102 |
| Jun 11 | 502 | $0/sf | 95 | 99 |
| Jun 18 | 524 | $0/sf | 93 | 91 |
| Jun 25 | 525 | $0/sf | 92 | 78 |
| Jul 2 | 516 | $0/sf | 94 | 78 |
| Jul 9 | 519 | $0/sf | 96 | 73 |
| Jul 16 | 521 | $0/sf | 98 | 80 |
| Jul 23 | 539 | $0/sf | 98 | 82 |
| Jul 30 | 550 | $0/sf | 101 | 82 |
| Aug 6 | 544 | $0/sf | 101 | 81 |
Weekly NSDCC New Listings and New Pendings
Week

New Listings

New Pendings

Total Pendings

Jan 1, 2018

18

15

Jan 8

89

31

Jan 15

87

43

Jan 22

87

43

Jan 29

81

48

244

Feb 5

77

53

262

Feb 12

74

53

280

Feb 19

89

55

295

Feb 26

87

57

318

Mar 5

84

62

328

Mar 12

107

61

339

Mar 19

88

59

350

Mar 26

99

55

347

Apr 2

87

66

346

Apr 9

106

58

336

Apr 16

98

54

331

Apr 23

108

67

353

Apr 30

98

70

362

May 7

138

68

355

May 14

99

78

386

May 21

115

63

369

May 28

92

84

387

Jun 4

91

77

410

Jun 11

100

56

401

Jun 18

103

54

376

Jun 25

105

54

358

Jul 2

83

78

361

Jul 9

74

50

342

Jul 16

109

83

361

Jul 23

101

54

357

Jul 30

97

67

364

Aug 6

101

60

349