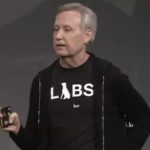 There has been quite the discussion about the recent comments made by the bosses at KW, and Notorious Rob has been deciphering the meanings and intentions. This is the first installment, and the 69 comments from real estate people reveal the intensity of the debate:
http://www.notorious-rob.com/2018/02/in-which-keller-williams-completely-confuses-me/
Rob did his followup here, and at least the conversation continues. The real estate industry doesn't have a main spokesman or authority, so we are piecing this together across the internet:
http://www.notorious-rob.com/2018/02/the-keller-williams-vision-speech-followup-and-further-thoughts/
The traditional brokerages are too spread out and have no thoughts of mounting a concerted effort to combat the garbage you hear advertised by the disrupters, so the home-selling business will go where it goes.