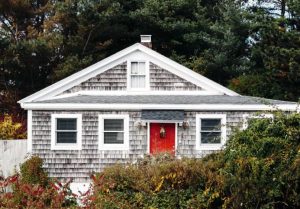 Hat tip to Wendy for sending this in!
A shutdown of the federal government could throw a monkey wrench into many corners of our economy. And if you're getting ready to close on a house, look out, because one of those wrenches might be headed your way.
That's because some government agencies are involved in the mortgage process, and they're generally of the "non-essential" variety. The good news is, most home buyers (probably) won't be affected. Mortgage giants Fannie Mae and Freddie Mac aren't pure government organizations, and they'll keep right on going approving loans during any potential shutdown.
However, buyers using FHA or VA loans may run into trouble, since those agencies would likely be staffed at minimum levels during a shutdown, with all the power of a DVD player on standby mode (though VA hospitals would remain fully staffed).
In December — when we last flirted with a shutdown, because this ridiculous ritual has become a regular exercise — Zillow estimated that 3,500 home loans per day could be delayed if VA and FHA employees were furloughed and couldn't process incoming mortgages.
That's not the end of it, though. If you've applied for a mortgage, you know it involves submitting a staggering amount of paperwork and documentation — including your tax returns. Responsible lenders generally verify that information with the IRS, and guess who won't be answering emails or picking up the phone during a government shutdown.
"They're barred from the building and barred from using the network for access. So, you have a real shutdown," Mortgage Bankers Association CEO David Stevens told CNBC in April — during yet another recent installment of this nonsense.
Another hiccup could occur if a lender needs to verify your Social Security number, which could happen if your application has a typo or some other information that doesn't match up with the data on file.
The last time we had a bona fide government shutdown, in October 2013, as many as 17% of closings were delayed, according to the National Association of Realtors.
That's no picnic — juggling a home purchase with an expiring lease or an existing home you're trying to sell is stressful enough without one part of the equation falling through. But even worse, a few deals actually fell apart altogether.
Link to Article